Tata Motors launches Ultra range of LCVs in Kenya
Tata Motors launched its range of Ultra business utility vehicles in Kenya. According to Tata, the truck was launched to address the customer requirements in the light commercial vehicle (LCV) segment in Kenya. The Tata Ultra can cater to payloads ranging from 4-11 tonnes and engine outputs ranging between 126PS to 182PS. The Ultra range of trucks will feature Tata's 497 TCIC engine. It will be mated to the G550 6-speed manual transmission with aluminium casing.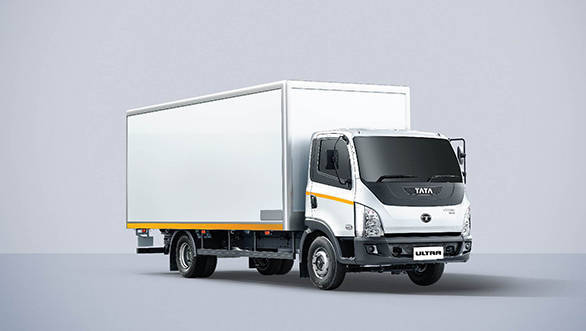 On the inside, the instrument cluster comes equipped with driving economy indicator and water in fuel indicator. The gear lever is mounted on the dashboard resulting in the cabin having ample amount of space. The three-way adjustable driver's seat comes equipped with arm rests. The power steering rack is adjustable, while provisions are present for fitment of various accessories, including music system, air conditioning and Global Positioning System (GPS).
The truck gets 3 years or 2 lakh warranty, whichever is earlier and comes in three colour options: Arctic White, Arizona Blue and Sardinia Red. Tata introduced the same Ultra range of trucks to the Indian market in May 2014. It came equipped with the same engine, transmission and interior offerings. You can read about the Indian launch here.