Tata Motors launch Tata Ace EV as small electric truck
Tata Motors has introduced the Tata Ace EV, an electric version of the iconic Ace truck, 17 years after it was first introduced in India. Tata Motors has joined the booming field of small electric trucks for freight distribution in India with the launch.
In terms of appearance, the Tata Ace EV is nearly identical to its gasoline-powered version. It does, however, get its own EV branding for suitable separation. Tata displayed a fully enclosed freight compartment with 'ACE EV' branding in large, bold letters at the launch.
On the interior, there's a 7-inch touchscreen infotainment system with Bluetooth connection. The instrument cluster is located near the entertainment system on the centre dash. It has a backup camera, a tyre pressure monitoring system, and other features.
The Tata Motors' EVOGEN powertrain, which has a certified range of 154 km, is included for the first time in the Tata Ace EV. To extend the driving range, it has an innovative battery cooling system and regenerative braking. For maximum uptime, the vehicle has frequent and quick charging capabilities.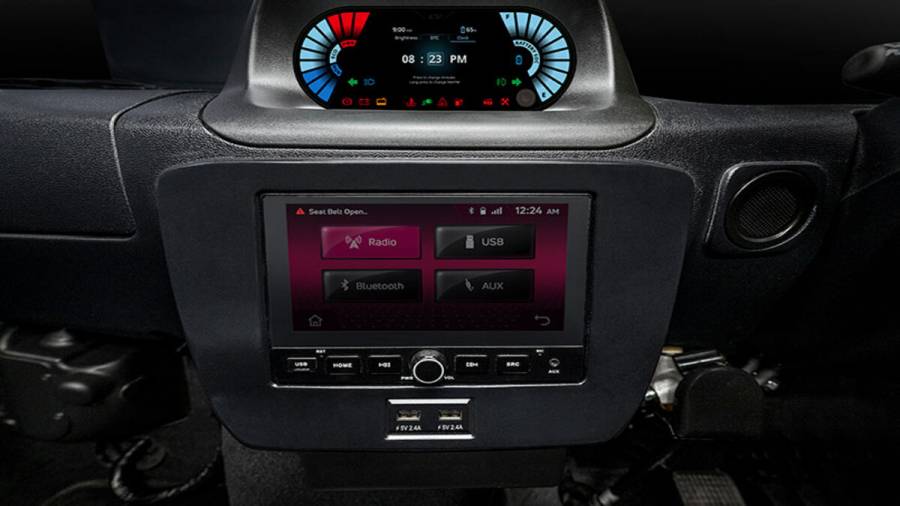 The Tata Ace EV is powered by a 36PS motor with 130 Nm of peak torque, allowing for the largest cargo space of 208 ft3 and grade-ability of 22 percent, allowing for simple ascent even when fully laden. For e-commerce logistics, the Tata Ace EV's container is composed of lightweight material.
Girish Wagh, Executive Director, Tata Motors, said, "The introduction of the Ace EV marks a major milestone in our journey to deliver zero-emission cargo mobility in India. Building on our experience and success with electric buses, we have designed use-case specific EV solutions for intra-city distribution. These solutions effectively cater to the application needs and deliver a superior value proposition to all stakeholders. We are much encouraged with the support and response received from our e-commerce customers, with whom we begin this journey of zero-emission cargo mobility."
Also Read:
Tata Avinya In-Depth First Look With Martin Uhlarik | What Your Next Tata Will Look Like
Hyundai Creta Knight Edition Vs Tata Harrier Dark Edition: What's different?
Price (Ex-Delhi)
Starts Rs 9.99 Lakhs
Price (Ex-Delhi)
Starts Rs 13.69 Lakhs