Tata Motors is testing the Toyota Rush in India
We already brought you news that Tata is working on a slew of new products that also include a range of compact crossovers - the Nexon and mini Aria being the closest ones on the horizon. But as a part of Tata's new Horizon Next philosophy, the upcoming vehicles need to be on par with the competition to make enough noise at the cash counters. Looks like Tata is turning its focus towards Toyota - or Daihatsu - then for setting the benchmarks for their upcoming compact crossovers.
The Toyota Rush is a seven-seater compact crossover that is sold in South East Asian markets like Indonesia and Thailand
The Toyota Rush, which is essentially a Daihatsu Terios, is sold in some south-east Asian countries like Indonesia and Malaysia. It is powered by a 1.5-litre petrol engine that puts out 109PS of power and 141Nm of torque. Despite being a compact vehicle, it boasts a relatively roomy seven-seater configuration and is known for its ride comfort and driveability in urban conditions. That said, it doesn't come with a diesel option and has earned some flak for its high NVH levels and ill handling dynamics. Tata is likely to benchmark this vehicle for space management, fit and finish, reliability and ride comfort.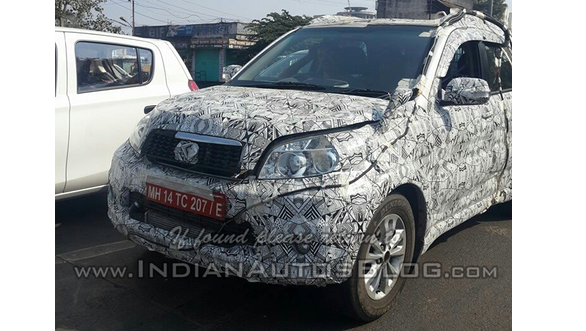 The Toyota Rush was recently caught on test in Maharashtra, India
However, the Toyota Rush may not necessarily be the only vehicle that Tata is using for benchmarking against its upcoming crossovers. Considering that the Rush is almost a decade old and a built-to-cost vehicle at that, it could only contribute towards a few factors that Tata could be working on at the moment.
Spy shot courtesy: IndianAutosBlog