Tata Motors introduces Electronic Stability Control (ESC) on its medium and heavy commercial vehicles in India
Tata Motors has become the first automobile manufacturer in India to introduce Electronic Stability Control (ESC) on its medium and heavy commercial vehicles in India. In addition, Tata Motors is also offering automatic traction control (ATC) and hill start aid (HSA) on its truck and bus range. The Indian automobile manufacturer presented its new Prima and Signa trucks with these safety technologies at an event in Chennai. Tata Motors has worked with Wabco India for the development of these safety technologies.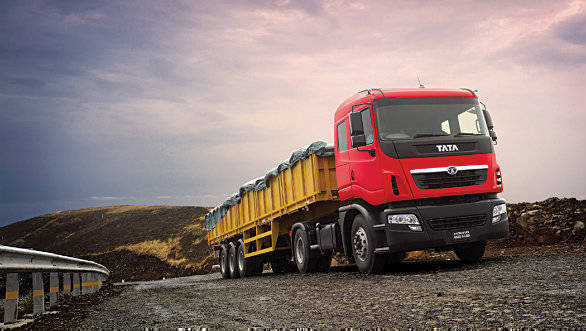 The company states that the ESC has been added with ABS which was introduced earlier on its range as it become a mandatory feature under the central vehicle rules promulgated by Govt. of India for all vehicles more than 12 ton GVW. It should be known that ESC or electronic stability program intervenes by applying brakes when the system detects loss of traction. The system measures vehicle's lateral acceleration, roll about its vertical axis through sensors, and applies brakes on selective wheels to control instability. The ESC paired with ABS increases the safety aspect thereby reducing the probability of accidents.
The automatic traction control, on the other hand, prevents wheel spin over slippery surfaces like mining, water and ice. In addition to safety, Tata Motors claims that this tech also helps increase the life of tyres. The Hill Start Aid comes in handy while driving on hilly terrains wherein the it prevents roll back of vehicle. This also helps minimise clutch wear and also reduce the stress on the brake liner. The company will be offering ESC on Prima – tractors 4025.S, 4925 and trucks 2523T, 3123T and 3723T and Signa LPS 4018 and LPS 4923 as well as LPT platforms of 25T, 31T and 37T.