Tata Motors could tie-up with Geely and BMW for Jaguar Land Rover
Earlier this month, the chairman of Tata Sons, N Chandrasekaran put to rest rumours of his group looking to sell off Tata Motors' premium Jaguar Land Rover arm. He mentioned to CNBC-TV18, "I have clarified with a lot of clarity and certainty that we are committed to Tata Motors and JLR business. We are on a path of transforming that company because that company has got great brands, very successful products, and at the same time it has to invest capital. We need more products and at the same time, we have to get into electric vehicles and also we have to think about future business models." And now it is being speculated that the Indian automobile brand has approached German car major BMW and Chinese automobile manufacturer Zhejiang Geely Holding Group Co to share the huge investments for the development of electrified vehicles. There is no confirmation from either of the brands.
Jaguar Land Rover and BMW have already announced jointly developing their next generation of electric drive units. These units are parts of an electric vehicle that convert the battery's energy into motive force, so expect the next generation of BMW, Jaguar and Land Rover EVs to carry the same basic electric motor. The two car-makers will develop these components in Munich but will manufacture them separately at different locations. Jaguar Land Rover had already announced manufacturing electrified version of all its models starting 2020. The first of these will be the next generation Jaguar XJ, which will now be fully electric. JLR is currently in the process of setting up a Battery Assembly Centre at Hams Hall. This will eventually have a 150,000 unit capacity.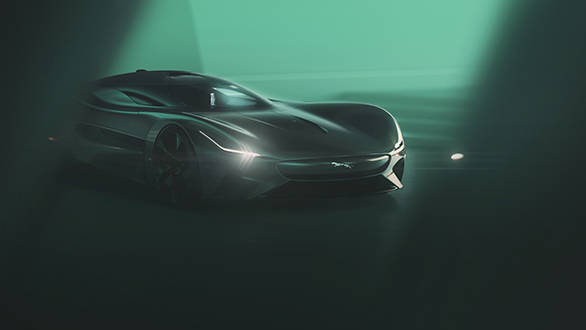 Coming to the speculations of partnering with BMW and Geely, it is being said that this will help the group share the higher investment costs and also help tackle the enormous scale of production. The downturn in terms of sales has compelled numerous car manufacturers to alter their strategy. Also with the increased focus on electrification, automobile manufacturers around the world are looking at entering partnership deals. "Our goal is that this company has got a great future and the next two to three years from JLR point of view especially is going to be very tough because of the capital that is required and the moment a little bit uptick happens in sales, things can change dramatically", confirmed N Chandrasekaran.
Price (Ex-Delhi)
Starts Rs 1.11 Crore