Tata Motors and Volkswagen exploring partnership possibility
Indian car maker Tata Motors is reportedly in talks with German car maker Volkswagen to forge a new partnership. The companies are expected to make a formal announcement at the upcoming, 2017 Geneva Auto Show. Details about the partnership are sketchy at the moment and it's unclear if the partnership is either a technology tie up or a joint venture to share vehicle architecture.
While Tata Motors refused to comment on the matter, Volkswagen officially stated, "Volkswagen Group is committed to the Indian market, as India is an integral part of its growth strategy – especially in the emerging markets. With its future programme 'Together – strategy 2025' Volkswagen Group empowers its brands with new responsibilities in the respective regions. To enlarge the product portfolio with tailor made solutions for e.g. in India, Volkswagen Group is discussing and defining these proactively with potential partners as well as between the brands of the Group. It is therefore premature to make any further disclosures at the moment."
The companies are expected to be sharing platforms for emerging markets such as India. Tata Motors is developing a new Advanced Modular Platform (AMP) and Volkswagen is expected to provide technical knowledge about the building multiple models on a modular platform. In addition, Tata Motors may seek to use Volkswagen's MQB A0 platform to build its cars.
Sharing knowledge and technologies is expected to bring quicker returns on investments which is the need of the hour for both manufacturers. While Volkswagen is reeling under the monetary impact of the emissions scandal, Tata Motors is limping back to recovery following its poor performance in the domestic passenger car market in the last few years. The economies of scale that can be achieved with the partnership should improve the financial health of both companies. The deal could also help Tata Motors improve its quality levels, a area that Volkswagen is renowned in.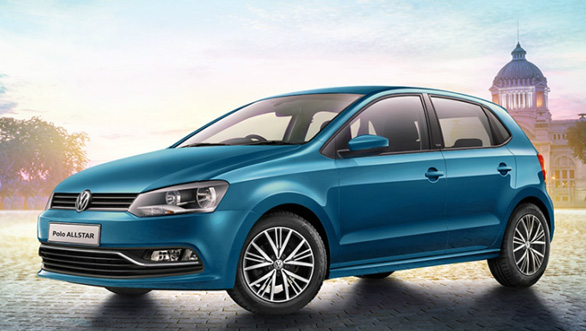 Tata Motors has been steadily improving in recent times, riding on the success of the Tiago. The Tata Hexa has already received a good response and Tata's upcoming compact sedan Tigor is expected to push the overall sales figures too. Volkswagen on the other hand is expected to launch the Tiguan later this year.
Update: Tata Motors released a statement saying "As prevalent in the automotive industry, we regularly have discussions with different companies to explore future collaborations but we do not have any specific announcements at present."
Price (Ex-Delhi)
Starts Rs 4.6 Lakhs
Price (Ex-Delhi)
Starts Rs 6.17 Lakhs