Tata Indica and Indigo eCS CNG launched in India
Tata has launched CNG versions of its Indigo compact sedan and Indica hatchback. They get the emax moniker keeping in line with Tata's way of naming its CNG lineup.
The two cars have been made available in Delhi, Maharashtra, Gujarat, Uttar Pradesh, Andhra Pradesh and Tripura. Tata first showcased the emax range back in June this year at the Horizonext event. It had announced that the CNG range will be launched in a phased manner, in 2014. The Nano emax was the first in the range, which is now followed by Indigo emax and Indica emax.
The Indigo emax (CNG)
The Indigo and Indica emax claim a low carbon footprint of 0.251 g/km and 0.338 g/km, respectively. Tata claims the Indica emax delivers 23.7km/kg, while the Indigo emax's efficiency stands at 24.6km/kg. Prices for the Indigo emax ranges from Rs 4.99 - 5.27 lakh (ex-showroom, Delhi), for the GLS and GLX variants respectively. The Indica emax range starts at Rs 3.99 lakh and goes up to Rs 4.26 lakh (ex-showroom, Delhi), for the GLS and GLX variants respectively.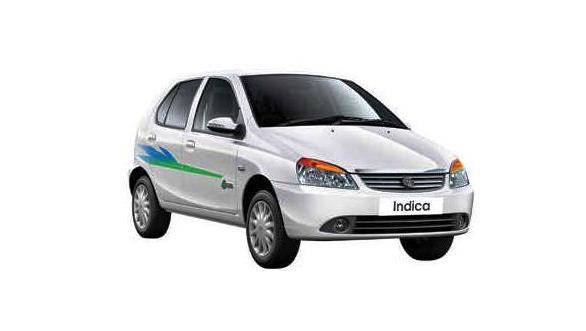 The Indica emax (CNG)
The cars can deliver a CNG drivable range of around 230km, while in petrol mode can deliver around 600-650km.
"The introduction of the new variants comes as an essential step that underlines our commitment to be a sustainable automotive player. At Tata Motors, the core philosophy behind the launch of every new vehicle is anticipating what our customers need and blending it with the best-in-class technology and design engineering. Besides offering exciting new features, these cars will be backed by an engaging purchase experience and advanced technology to be an economic, friendly choice for consumers," said Ankush Arora, senior VP, Tata Motors Ltd.