Tata Communications selected by Dorna as MotoGP video distribution partner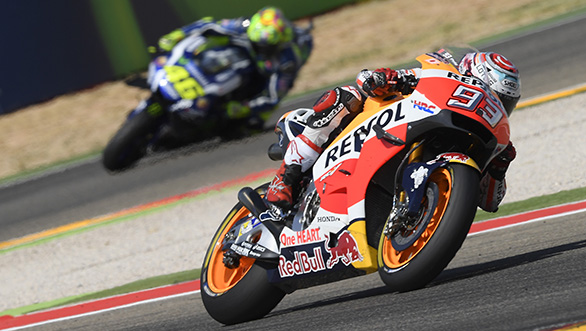 Expect 360 degree onboard footage while watching MotoGP and WSBK races soon
Dorna Sports has announced Tata Communications as the exclusive video distribution partner for the FIM MotoGP World Championship and the Superbike World Championship. Essentially this means that Tata Communications has the rights to distribute the racing action of all the MotoGP and WSBK races and will do so via over 80 media partners. These 80 media partners will in turn help them reach 200 million houses all over the world.
To make sure that the viewers get the best possible TV coverage of the racing action, there are some innovations in the pipeline, that involve technological advances. These include the likes of "low-latency Ultra-High Definition (UHD), 360º and live OTT video feeds, as well as remote production and High-Dynamic-Range (HDR) imaging, enabled by Tata Communications' Media Ecosystem" according to a release from Tata Communications.
A part of this involves an effort to transmit MotoGP and WorldSBK feeds to any type of device with no lag at all, in a bid to get customers real-time coverage either on their TVs or on their mobile devices. To ensure that this is possible, Tata Communications will connect to the 18 MotoGP venues using its global network, and a bandwidth that is currently double the capacity that Dorna is using at the moment.
Media partners at the racetracks, who are producing live content, will also use Tata Communications' networks in order to distribute their footage.
"This partnership with Tata Communications represents a new, exciting step in how we manage the distribution of each race to our broadcast partners worldwide," said Manel Arroyo, Managing Director, Media and Communications Area at Dorna.
"There is a huge opportunity for sports to bring fans closer to the action through technologies such as UHD and live OTT video," said Brian Morris, ?Vice President and General Manager, Global Media and Entertainment Services at Tata Communications. "Yet, all these innovations rely on global superfast connectivity over fibre. We look forward to working with Dorna to bring the excitement of each race of the 2017 season to people around the world, and exploring together new services to quench fans' thirst for more immersive racing experiences in the future."