Suzuki Inazuma at Rs 2.4 lakh on-road Mumbai
Suzuki has confirmed that the GW250 Inazuma's price has been realigned, bringing it from Rs 3.61 lakh on-road Mumbai to Rs 2.43 lakh on-road Mumbai. Suzuki says the realignment comes after numerous prospects' inquiries at showrooms revealed that the price was the primary stumbling block.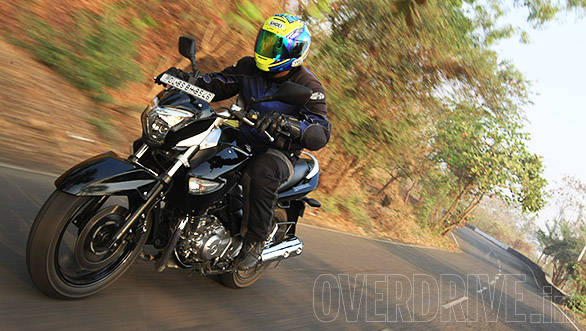 In fact, when we road tested the 25PS 250cc parallel-twin engined motorcycle, we appreciated its refinement, spacious seat and ergonomics and loved the feel but thought the price would prove to be a major barrier.
The new price makes the motorcycle a far more appealing buying proposition whilst still offering a dramatically different riding proposition compared to its nearest price peer, the KTM 390 Duke which retails at roughly Rs 2.1 lakh on-road Mumbai.
Suzuki says customers who have already purchased the Inazuma shouldn't worry either because it intends to compensate them for the difference in price as well. This is a great move from Suzuki and we are looking forward to seeing more Inazumas on the road.
UPDATE: We have just checked all the prices this morning (June 16, 2014) and here they are for your reference.
Mumbai Rs 243000 (On road) , Rs 229082 (Ex-showroom)
Delhi     Rs 235000 (On road) , Rs 221082 (Ex-showroom)
Chennai Rs 243000 (On road) , Rs 208633 (Ex-showroom)
Kolkata  Rs 226000 (On road) , Rs 206033 (Ex-showroom)
Click here for a comprehensive and detailed overview of the bike and how it rides.
Price (Ex-Delhi)
Starts Rs 2,52,928