Suzuki announces concepts for the upcoming 2013 Tokyo Motor Show
Suzuki Motor Corporation has lined up three concepts that are on their way to next month's Tokyo Motor Show. The Tokyo Show will be open to public from Novemeber 23- December 1.
The theme Suzuki will be promoting at this year's show will be 'Let's Create a Brand New Story'. As part of this 'new story', Suzuki will unveil concepts that provide an insight into the brand's approach in the near future.
First up is the Crosshiker. The Crosshiker is a compact crossover, which the company claims, is an alternative to the G70 concept car that was exhibited first at the Tokyo Motor Show 2011. It weighs just 810kgs which is light for a crossover. It is powered by a 1.0-litre 3 cylinder engine that looks to find the right balance between performance and efficiency.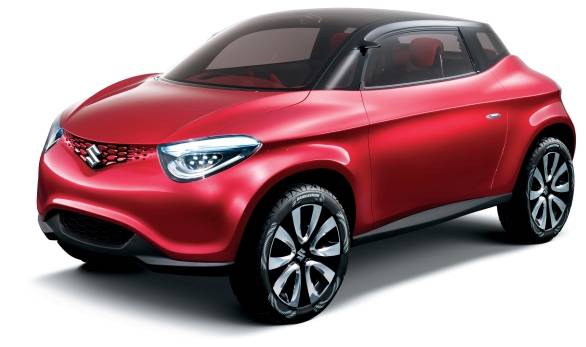 The Crosshiker
Next is the X-LANDER. It is Suzuki's 4WD hybrid vehicle that will help deal customers with the city traffic as also allow them to go dune bashing as and when required. It comes equipped with a hybrid 1.3-litre engine and a new automated manual transmission.
The X-LANDER
Then comes the Hustler. Basically a minicar looking to attract crossover enthusiats too, the Hustler combines 'an exterior that looks like it belongs in the outdoors with a roomy, comfortable, and useful interior'. There will also be a Hustler Coupe.
The Hustler
Suzuki will also bring the iV-4 compact SUV that was also showcased at the Frankfurt Auto Show. It comes with the company's 4WD system ALLGRIP. The iV-4 is expected to be launched in 2015 in Europe. Closer home, Maruti Suzuki may debut it at the upcoming Auto Expo in Feb 2014.
The iV-4