Suzuki and Toyota exploring partnership possibility
Suzuki Motor Corporation and Toyota Motor Corporation have officially announced that they are exploring the possibility of entering into a partnership. The Japanese carmakers are looking to partner with each other to work on conventional as well as advanced automobile R&D. The manufacturers are also considering to collaborate on environment, safety and infrastructure development ideas.
In an official release, the companies have stated that 'the environment surrounding the automotive industry has been changing drastically and rapidly in an unprecedented fashion'. It says that it has become increasingly important for companies to work with one another to set new benchmarks. Suzuki says that it has been refining its technologies but given the advancements in R&D, it has been feeling a sense of uncertainty. In comparison, Toyota agrees that in the North America and Europe it has fallen behind its competitors with respect to partnering with other companies.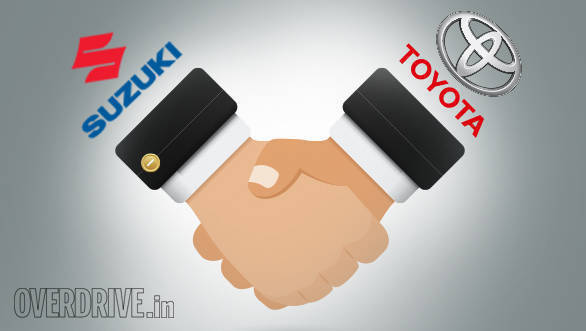 Toyota and Suzuki are interested in partnering with one another to solve their individual challenges. The companies have stated that even if they enter into a partnership, they will continue to compete with each another in a fair manner. Toyota and Suzuki are also open to other companies partnering with them.
Commenting on the partnership discussions between the two companies, Osamu Suzuki, chairman of Suzuki said, "I am appreciative I am appreciative that Suzuki is able to start discussions with Toyota to explore ideas on a partnership. I first spoke about this possibility with Toyota's chairman Shoichiro Toyoda, and am very grateful that President Akio Toyoda has also showed an interest. We will proceed with discussions for the future of Suzuki."
In response to Suzuki, Akio Toyoda, president of Toyota has said that considering the environment around the automobile industry has been changing drastically; the company needs to be able to respond to the changes for survival. "In addition to the R&D which each company is working on individually, it is very important now to have partners who share the same goal and passion. We would like to always keep doors open for new partnership opportunities," he further added.
A few days ago, Honda and Yamaha announced that they might partner to develop small scooters in Japan.