Steelbird launches safe riding campaign for women
Steelbird has launched a road safety awareness campaign for women in various colleges across the Delhi NCR.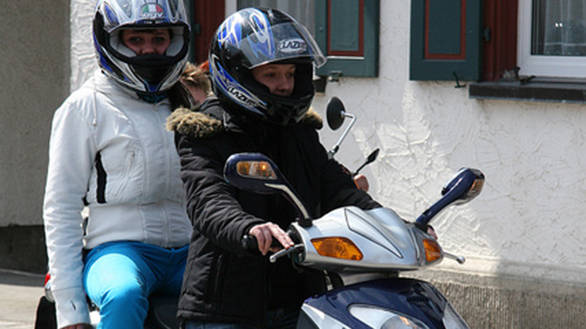 The campaign will include short films giving lessons in safe riding to college students, especially girls
The campaign is a part of Steelbird's corporate social responsibility (CSR) initiative. The campaign will include short films conveying the message of safe riding to college students, especially girls.
The campaign will also provide an opportunity to college girls who are fond of acting to showcase their talent. Auditions for short films produced by Steelbird Helmets will be organised at college campuses across Delhi NCR.
"The campaign will run through two phases: one is making the Film and second is screening the Film on campus. The core idea behind this activity is to educate a large of section of students about the safe riding and encouraging them to be the face of this campaign," said Shailendra Jain, Sales & Marketing Head of Steelbird.
Steelbird is working with a social film maker who will be overseeing the auditions, productions and final editing of these shorts films. The auditions, shooting and screening will be held at the college campuses only.
"Since the campaign is exclusively focused on female riders, we are kick starting the campaign from all-women colleges. The first college we have shortlisted is Gargi College in south of Delhi where the campaign will roll out on July 24. The auditions will be done on July 30 and after the subsequent week the shooting will begin. The film should be ready for screening in 15 days," said Jain.