Steelbird introduces rally helmets for cars and motorcycles in India
Steelbird Helmets introduces SB-51 Rally Helmets in India that can be used for both cars and motorcycles. The prices start from Rs 1,399 and go up to Rs 1,599.
The helmet's design has been derived from the rally helmets which has a mouthguard. The mouthguard can double up as a protective layer for the microphone of the Bluetooth device. The design deflects the wind blast away from the microphone. This already establishes that the helmets can accommodate the speakers as well as the microphone. The helmets have replaceable interiors (paddings) and are available in three sizes. Small, with a 560mm circumference, medium with 580mm circumference and large of 600mm circumference.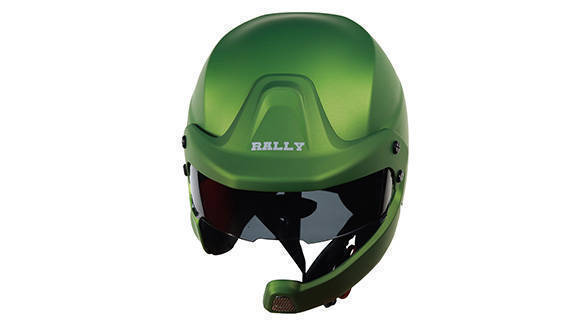 The helmet is available in a carbon fibre surface finish that is available in the non-painted version. However, the carbon fibre surface finish is available in red, white and black colour. The other colours on offer are battle green, hot pink, midnight black, desert storm, maroon, moon yellow, royal brown etc, in both matte and glossy finish.