Steelbird A1 Ares series helmets launched in India at Rs 2,499
Steelbird has launched a new high-end helmet named the A1 Ares Series. This helmet offers numerous graphics schemes with an array of features such as single button flip-up function, a visor locking system, a PC-ABS blend shell, an anti-theft ring, sweat resistance, "phase change 360 degree temperature control" (we are unsure what that entails), and glow-in-the-dark graphics.
The helmets adhere to ISI standards. It is worth considering that modular helmets do not offer any increased safety over open faced units since the flip-up jaw region is not a structural element of the helmet.
The prices of the A1 Ares series start at Rs. 2,499. The Ares A1 is available at Steelbird's website
"As we have already made our mark in the past 5 decades in the helmet industry, so we believe in approaching and analyzing the latest norms when it comes to the comfort and contentment of the helmet riders of the Country. This Ares range is specially designed by putting the security and style of the young bike riders in mind that will give them the unique fancy and modern look full of reliable features that will raise the standards of their well-being, class and most importantly security." says Shailendra Jain, group head- sales and marketing, Steelbird.?
Take a look at the various graphic schemes available below.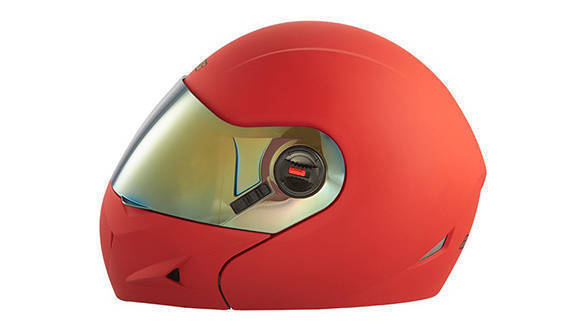 A1 Glossy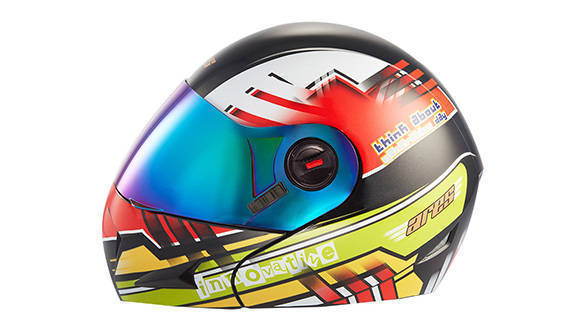 A1 Track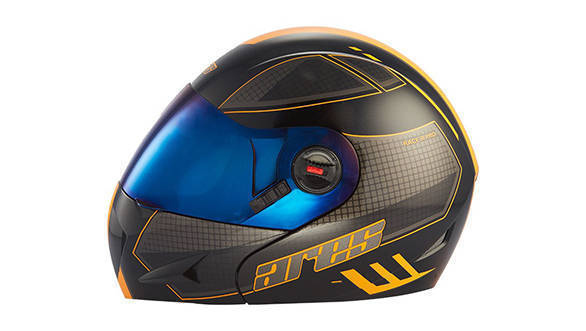 A1 Race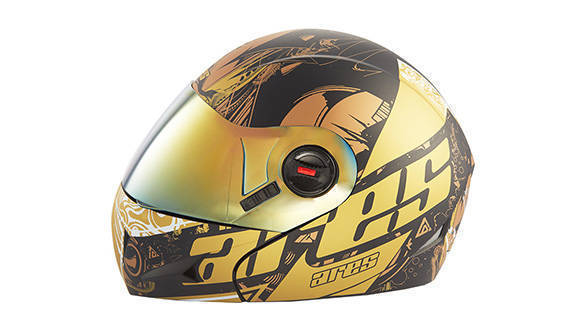 A1 Royal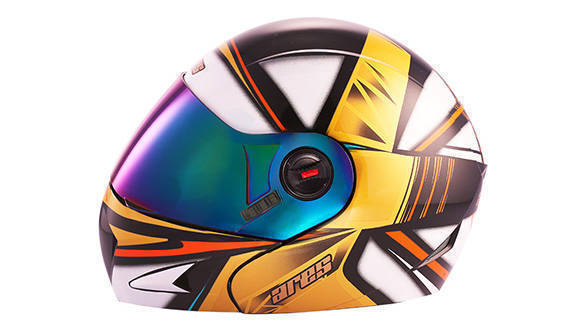 A1 Stroke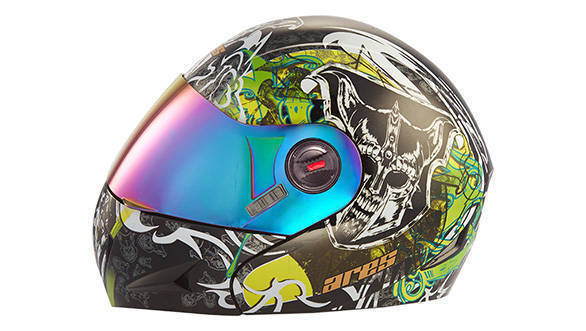 A1 Devil Face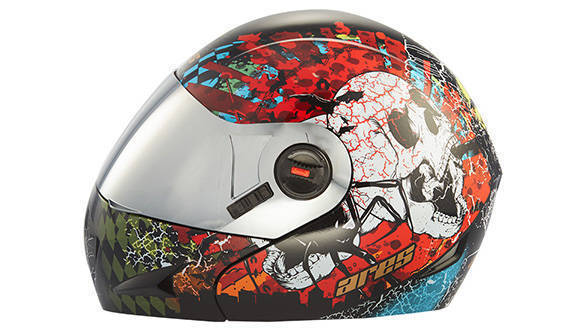 A1 Skull