Srinagar-Leh National Highway to open after April 20, 2016
The Srinagar Leh National Highway (NH 1D) is infamous for the amount of snowfall it receives every winter. This causes the 434km long highway to be shut down, and cut off from the rest of the country for six months, each year. The highway is usually accessible between early-June and mid-November, with it being inaccessible during the latter half due to snow. This year, however, the government plans to open up the road to the public for one-way traffic on the 20th of April. This announcement was recently made by Haji Mohammad Hanifa Jan, chief executive councilor, LAHDC Kargil.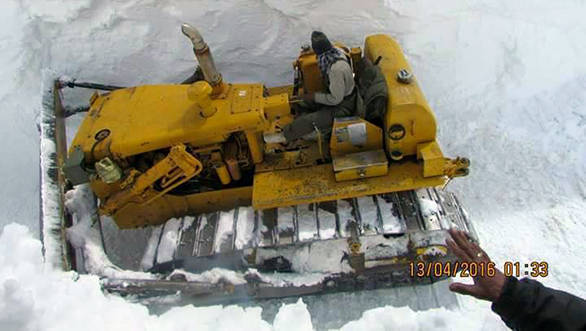 Hanifa had said that due to the much needed snowfall (for agricultural reasons) after a long and dry winter, the National Highway had to be shut down again. Ever since, labourers have been hard at work to ensure that the highway opens up on the April 20, 2016. The road has had to be cleared four times, due to the heavy snowfall. In fact, some of the snow avalanches were almost 80 feet high. With the labourers working 12 hours a day and risking their lives in treacherous conditions, Hanifa has also said that they would be awarded Rs 20,000 and recommended for a National Award. This may seem as a significant rise over the current numeration of Rs 9,000, but we feel that these workers should also get other benefits from the government. The region has one of the most challenging conditions to work in. There's a serious lack of oxygen (try walking a kilometre and it'll feel like ten) and the biting cold to cope with. There's also a risk of falling off the mountain cliffs.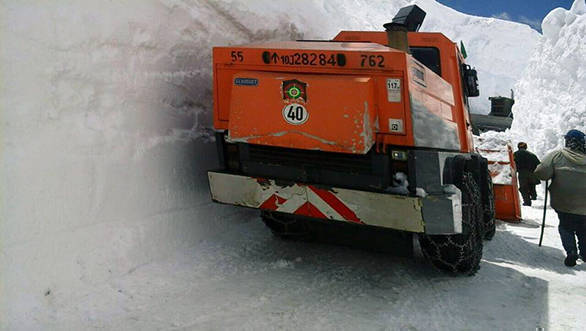 The opening of the roads may also seem like music to the ears of tour operators and the local people of Leh who are largely dependent on income from tourism in the region. Besides, they'll also get essential supplies, to people in Leh as well as Kargil.  Besides a large number of passengers including patients and students were stranded at Jammu and Srinagar.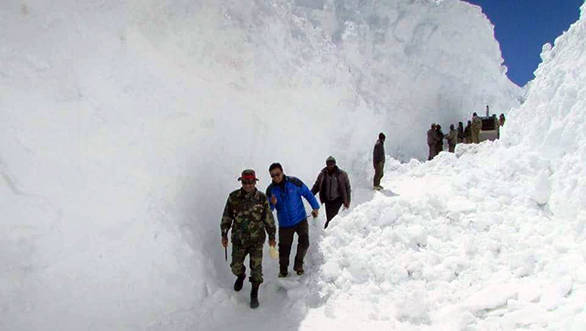 Now, if you've always wished to visit Leh in May, since that's when schools and colleges are shut for the summer, this might be a good time to plan and set off.
Images by: Leh Ladakh Road Trip