Sportscars coming to India in 2014
2013 has been a good year for sportscar lovers in India. The Jaguar F-Type, Audi R8, Lamborghini Aventador Roadster, Porsche 911,Porsche Cayman S, Audi RS5 refresh, BMW Z4, Mercedes E63 AMG and Mercedes SLK 55 AMG were all launched here this year. But what about 2014 then. Be assured, it is going to be an equally thrilling year, if not more. Here's a list of sport cars that are coming to India in 2014.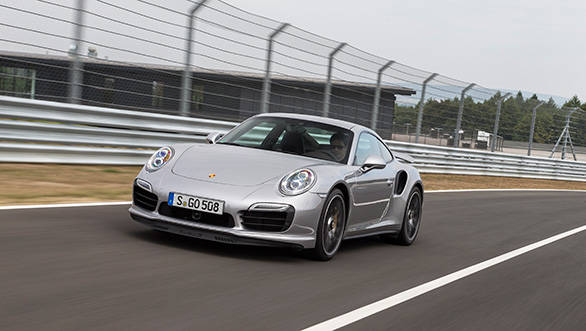 No Porsche 911 generation is anywhere close to complete until the Turbo rolls out right? The Turbo for this generation, says Porsche, has unrivaled technology leading to 520PS and a whopping 560PS in the Turbo S! These are cars that will hit the 100kmph mark in just 3.1s and shock and awe 2.9s for the Turbo S! Helping the fearsome performance along is the PDK, Porsche's name for their twin-clutch automatic gearbox, now standard on the 911. Want one? It will go on sale early in 2014 with prices expected to upwards of  Rs 2 crore. For the money you'll get supercar performance in a package that is surprisingly realistic even in our non-ideal conditions.
Arrives early 2014
Priced Rs 2 crore onwards
Read more Porsche Turbo S first drive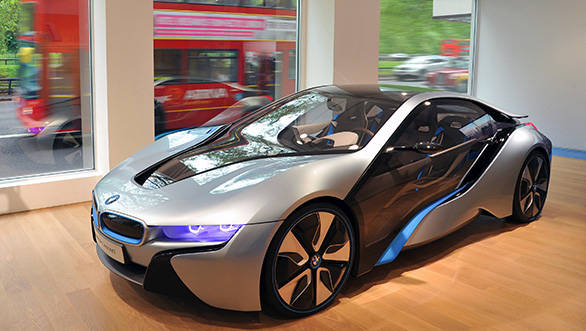 Really? Why bother? These might be your first thoughts but the i project, brand and its cars are extremely important to BMW. Important enough for BMW to intend to offer seven i8s to Indian customers as these hybrids roll out around the world. The carbon-fibre structure of the i8 hosts a 130PS electric motor that drives the front wheels while a 240PS 1.5-litre three stage turbo petrol drives the rear wheels. Performance is expected to be electric in a straight line while a 50:50 weight distribution and light weight overall promises genuine sportscar handling rather than some neutered vision of a future sportscar. Right for India? Hell no. Cool as hell? Heck yeah!
Arrives Third quarter 2014
Priced at Rs 1.5 crore approximately
Read more BMW i8 unveiled
Slated to be unveiled to the world at the 2014 Geneva Motor Show, the Huracan should be headed to India soon after. Designated the Huracan LP 610-4, this all wheel drive supercar will share platforms with Audi's 2015 R8. That means it gets a modular spaceframe chassis as well as more carbon fibre bits seeing how mental Lamborghini is about that exotic material. Firepower has been raised several notches up compared to the Gallardo even though the engine will be a retuned version of the V10 used by the Gallardo. Power stands at 610 horses mark as standard with a new 7-speed dual clutch transmission  contributing to the dynamics.
Arrives end 2014
Priced upwards of  Rs 2.5 crore
Read more Lamborghini Huracan revealed
You've drooled all over the F-Type Roadster, the spiritual successor to the E-Type. Now get ready to lose more body fluids as the coupe version of the F-Type makes it way here. The fixed roof will result in just one critical improvement, handling. Not that the F-Type is a slouch with its V6 and V8 engines. But finally here is a car with which you can subscribe to proper sportscar clubs. The bigger news is that there could be a smaller 2-litre 4-cylinder petrol engine, with enough firepower to keep intoxication levels high at significantly lesser pricing. But does price really matter, look at it like this, if you own one today five decades from now it will be priceless!
Jaguar F-Type Coupe photo gallery
Arrives End 2014
Priced at Rs 2 crore approximately
Read more Jaguar F-Type Coupe coming to India
Jaguar XFR-S
If the XFR-S is anything like the XKR-S, then we want two. The XKR-S has to be one of the most mental sports cars to ever emerge from the Jaguar stables in decades. The sheer pace of the thing and the way it carves up roads like your mom does a thanksgiving roast is unbelievable. The XFR-S then should be just more of the same albeit in a smaller more manageable, who are we kidding, its going to be I.N.S.A.N.E! As the name suggests it is based on Jaguar's best selling XF sedan. But this aint a namby-pamby go-to-work sedan unless you live at a racetrack! Power from the petrol V8 is bumped up to 550PS, uprated brakes and stiffer suspension will see it take on the BMW M5 and Mercedes-Benz E63 AMG. Its also one of the old school breed of sportscars, there is a massive wing at the rear, big air dams at the front and hydraulic assisted steering. Viagra for the petrolhead!
Arrives End 2014
Priced at Rs 1 crore approximately
Read more Jaguar XFR-S
Price (Ex-Delhi)
Starts Rs 2.55 Crore
Price (Ex-Delhi)
Starts Rs 2.62 Crore
Price (Ex-Delhi)
Starts Rs 1.62 Crore
Price (Ex-Delhi)
Starts Rs 64.9 Lakhs
Price (Ex-Delhi)
Starts Rs 95.12 Lakhs
Price (Ex-Delhi)
Starts Rs 71.6 Lakhs
Price (Ex-Delhi)
Starts Rs 4.78 Crore
Price (Ex-Delhi)
Starts Rs 3.21 Crore
Price (Ex-Delhi)
Starts Rs 1.7 Crore
Price (Ex-Delhi)
Starts Rs 1.38 Crore
Price (Ex-Delhi)
Starts Rs 2.14 Crore
Price (Ex-Delhi)
Starts Rs 1.05 Crore