Slump in automotive industry continues, says SIAM report
Poor economic conditions and unfavourable policies continue to mar the Indian automotive industry. According to industry body SIAM, the industry produced 17.29 lakh units since April as compared to 17.45 lakh in the same period last year, registering an overall decline of 0.95 per cent.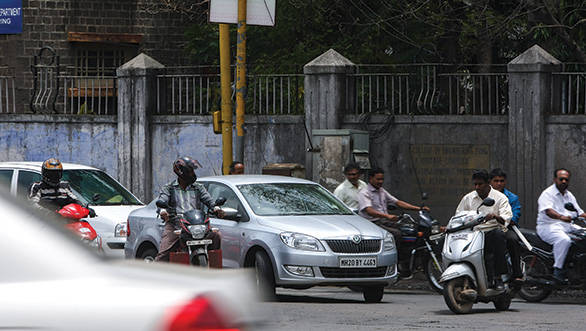 In all, passenger vehicle sales declined by 7.49 per cent
However, the industry is showing a sign of recovery with a reported rise in sales in the month of July as compared to previous months in the fiscal year. With the festive season approaching and a slew of new launches lined up, expect the industry to recover to an extent. Manufacturers may get a fresh impetus if Union minister of commerce and industry Anand Sharma's recommended incentives, especially for the commercial vehicle industry, are passed by the government.
Here's a sector-wise comparison of sales during April-July 2013 with the same period last year.
In all, passenger vehicle sales declined by 7.49 per cent. Of these, cars were hit the most dropping 9.73 per cent while van sales fell 2.39 per cent. The bull run in the SUV segment has ended mainly due to high tax slabs for these vehicles pushing up their sticker price. UV sales also fell 1.03 per cent in April-July 2013. Positioning India as an export hub for small cars and UVs is certainly boosting export numbers though. Passenger vehicle sales were up 2.4 per cent in the first four months of the year bucking the trend of flagging sales in the industry as a whole. Overall automotive exports fell 3.37 per cent.
The two-wheelers segment registered a dip of 0.64 per cent during April-July 2013 over April-July 2012. Promising scooter sales arrested the fall to an extent with an increase in sales by 13.11 per cent in the four months of FY13-14. Motorcycles sales declined by 3.4 per cent and TVS, the sole moped manufacturer, saw slip in sales by 13.07 per cent in the segment.
CV sales continue to slump falling 9.91 per cent. Considering that 2012-13 was already a dismal year for the CV industry, these figures are even more alarming. Even LCVs, that enjoyed an extended run in the green, have de-grown 6.11 per cent.
The three-wheeler segment declined by 3.45 per cent, despite increase in exports by 46.47 per cent. Passenger carrier sales fell by 2.84 per cent and goods carrier sales declined by 6.05 per cent.
Related Stories