Skoda set to announce India 2.0 plan today, take lead for Volkswagen Group volumes in India
Today is a big day for Skoda Auto India and its new boss, Gurpratap Boparai. Today, the Volkswagen Group company is expected to confirm 'India 2.0'. Press releases and interviews earlier have revealed the general direction of the India 2.0 plan, today we should get more details and a clearer sense of direction as Berhand Maier, CEO, Skoda Auto and India MD Gurpratap Boparai officially address Skoda's role in the Volkswagen Group India strategy going forward. Among the car car lines are the likes of the PQ25 platform-based cars like the Volkswagen Vento, Ameo and Skoda Rapid. And of course, the Volkswagen Polo with which Volkswagen began their Indian innings. So, India 2.0? Here's what we know.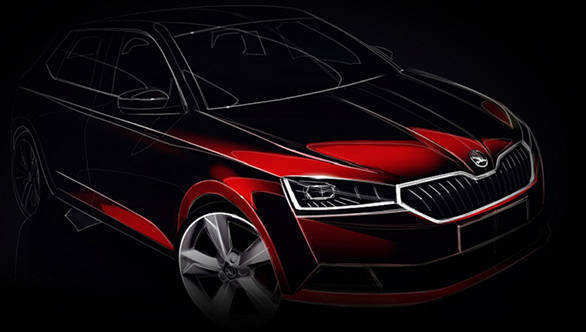 Skoda is expected to launch a slew of new models in India by 2020, using VW Group's ubiquitous MQB platform
Skoda Auto India to push VW Group volumes in India
Volkswagen India - the brand, not the group - has not had the success it aimed for in India so far. On the flip side, while Skoda has been plagued by a reputation for unscrupulous dealers - something it has been working very hard to remedy for years now - its cars have been received well. India seems to express far greater fondness for cars like the Octavia and Superb than it has ever done for the Volkswagens, Polo, Vento, Jetta and Passat come to mind.
In development for almost 18 months at this point, the India 2.0 plan, now ratified by the board, seeks to fall in line with a global strategy where each market will be led by a brand from within the Volkswagen pantheon.
To paint a global picture, China is to be led by Volkswagen while North Africa is to be Seat's playing field. Skoda will lead many markets, including India and Russia while Audi will lead the middle-east markets as well as South East Asia (excluding China). Volkswagen also has the responsibilities for North and South America.
What this means for Skoda India is that it will be the focus point for the lion's chunk of planning, strategy, production as well as investment for Volkswagen Group in India. It's job will be to drive volumes while other VW Group brands reorganise themselves for other roles.
Volkswagen's Chakan plant near Pune has been churning out VW-badged cars since operations commenced but Skoda India is now expected to take charge of the plant
The Volkswagen Chakan plant
It is widely expected that despite the complex internal process required, the Volkswagen Chakan plant will be transferred to Skoda. We aren't sure if this means an actual internal ownership transfer, but it sounds like it.
Skoda currently makes the PQ-25-based Rapid there. But the future cars, likely to hit 2020, will be made at Chakan. It is expected that a serious investment in retooling the lines, adding capacity if needed etc will take place at Chakan to ensure that Skoda's new product lines can hit the market on time and at the supply levels required in a market as large as ours.
New MQB-platform cars to arrive 2020
The most product-specific announcements say that the older PQ25 platform cars will be replaced by new cars based on the MQB platform. The MQB is Volkswagen's new platform. The India-specific sub-branch of this platform is called the MQB-A0-IN and it is set to underpin a series of small, volume market cars. Skoda has tried its hand in this space with the Fabia hatchback earlier. And now it looks set to return to that space with an all-new MQB-based car that could revive the Fabia name.
Other reports suggest that as the MQB product line fills out, the hatchback, likely to go first in 2020, will be joined by a sedan also. And there is some discussion that as India shows it liking for SUVs so overwhelmingly, the MQB platform could also power a compact SUV, roughly the size of the Hyundai Creta, a Skoda and Volkswagen first if it happens.
Volkswagen could look at launching a sub-4 metre version of the new generation Polo in India, based on the international version launched last year, to take better advantage of the tax break for cars measuring under four metres
It stands to reason that while Volkswagen (the brand) may not lead the volume business, it will share the advantages of the MQB platform too. That could mean a sub-4m Polo that is heavily based on the international Polo hatchback but modified just enough to exploit the Indian sub-4m tax break.
Maier and others have commented earlier that the Volkswagen and Skoda designs for India will be given a little more flair to appeal to our tastes. And while platform-sharing will be inevitable, badge engineering will take a back seat. That means Volkswagen and Skoda will do something they understand well enough - how to use minor design changes and aggregates to create dramatically different feeling cars.
Local and global impact
Since Skoda will take charge of Russia and India, both with the MQB platform, there is a good chance that product development for both the markets will see significant overlap. It also opens the door for India to become a base for Skoda cars to be exported. To Russia as well as South East Asia and other markets.
The VW-Tata dalliance
The Volkswagen Group, if you remember, had also tried to explore a link up with Tata Motors to see if the new Tata platform couldn't be leveraged mutually. However, just four months into that project, both companies decided to end the agreement. And with India 2.0, clearly, Volkswagen Group will use their flexible MQB platform to achieve the results it wants in India as well as other markets.
And let's not forget that prior to Tata, Volkswagen had also invested in Suzuki, which dominates the Indian market - Maruti Udyog has proven hard to catch and beat. The VW-Suzuki adventure didn't work out either and lately, Suzuki and Toyota seem to be working ever more closely, including on electric cars and associated technology and components.
Skoda India could look at discontinuing current generation diesel engines in India 2020 onwards, except for the 2.0-litre diesel that powers its flagship SUV, the Kodiaq and the Skoda and Skoda
Petrol engines only?
Volkswagen make both petrol and Diesel engines at Chakan, but the diesel they make is the very same one that's at the heart of its emissions scandal and further development of that engine to BSVI standard has been ended. In that scenario, the investment into an engine plant is likely to be for the EA211 family of petrol engines. That suggests that the 2020 Skoda cars will have petrol engines as the sole option. The only diesel is likely to be the 2-litre unit. This is a slight problem but not a major one - the decreasing gap in petrol and diesel prices as well as emissions concerns have seen an uptick in petrol car purchases.
2020, a landmark year?
The India 2.0 plan cars from Skoda aren't the only big event for 2020 though. That's also the year India is set to catch up to match the global emission standards by moving to BSVI. That is expected to make a dramatic impact as cars developed for India find more global relevance and vice-versa. And of course, this is true for the ancillary and accessory makers also, their India product lines will find global application as well.
Stay tuned to OVERDRIVE for live updates from the Skoda India 2.0 announcement today.
Price (Ex-Delhi)
Starts Rs 9.99 Lakhs
Price (Ex-Delhi)
Starts Rs 25.99 Lakhs
Price (Ex-Delhi)
Starts Rs 7.49 Lakhs
Price (Ex-Delhi)
Starts Rs 31.99 Lakhs
Price (Ex-Delhi)
Starts Rs 6.17 Lakhs
Price (Ex-Delhi)
Starts Rs 8.78 Lakhs