Skoda Kodiaq and Octavia RS coming to India in 2017
Skoda India is on an aggressive roadmap. The company has launched the Superb earlier this year and is now looking at bringing in new models. The idea is to launch four new cars in 2016-17, including the Kodiaq, Octavia RS and the new facelifted Rapid. Skoda India is also planning to bring in the Octavia Black Edition and Rapid Monte Carlo early next year.
2014 Skoda RS
The company says that it plans to invest Rs 100 crore in India. Out of this, Rs 60 crore has been invested already. The rest of the investment will go into product enhancements, brand network development and an all-new product. A Skoda bug bear - its service - will also be taken care of by new initiatives. Warranty and roadside assistance will be standard on all-new cars for four years or one lakh km. Roadside assistance is for unlimited mileage/four years.
Skoda will also offer periodic maintenance packages at claimed attractive prices. Menu pricing will also be introduced. This means that charges for repair will be the same across the nation and customers can also choose a specific service depending on their requirement. Moreover, if customers don't get an itemised bill for their car service or don't get the car back on the same day, then the bill will be on Skoda India. From September 1st, 2016, Skoda India will launch a MySkoda app which will allow vehicle owners to access the service records of their cars and also call for roadside assistance or book service appointments.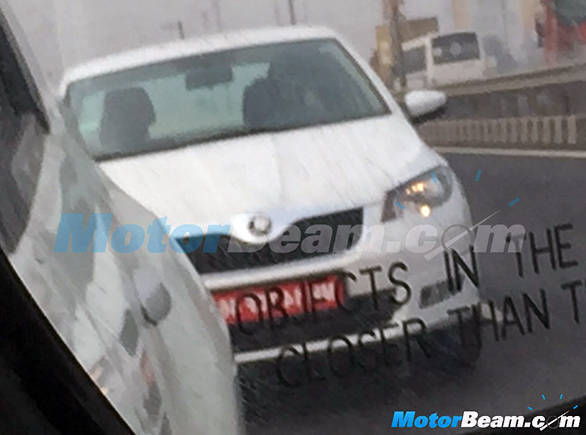 Other than this, ABS will be standard on all the Skoda India models by the end of this year. Skoda says that it is currently happy with the initiatives that the Indian Government is undertaking as of now. Skoda's profitability in the Indian market has been sustainable and linear for the last couple of years. Skoda aims to sell over 20,000 units in FY 2017 in India. Currently, the company has been selling a little over 15,000 units here. The influx of fresh products is expected to take this number higher.
Coming back to the new models, Skoda India will give the Rapid a facelift, which will not only look more premium but also have more features. The facelifted Rapid will also have the updated 1.5TDI engine. This engine is expected to make more power and will naturally be more efficient. Localisation of components will also be increased by 20-30 per cent. This in turn should make the Rapid more competitive in terms of pricing.
Price (Ex-Delhi)
Starts Rs 34.99 Lakhs
Price (Ex-Delhi)
Starts Rs 25.99 Lakhs
Price (Ex-Delhi)
Starts Rs 7.49 Lakhs