Skoda CEO assures no job cuts post COVID, Enyak EV will debut in 2020
The Coronavirus pandemic has brought the world down to a grinding halt and while no one exactly knows how and when this will end, industries are trying to come up with a contingency plan for the future. Of course there have been massive losses not only in terms of valuable life but also in terms of economies, micro and macro that are on the verge of going kaput. In these trying times, Bernard Maier, global CEO of Skoda Auto has come out in support of the thousands of workers that had their future in jeopardy.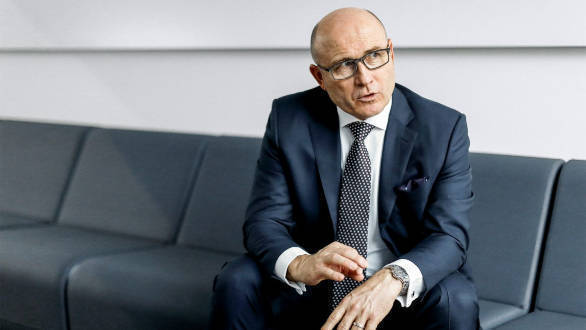 In his statement, Maier has said that "The health of our employees and society as a whole was and remains our top priority. Accordingly, on March 18, we shut down our production at the three Czech factories and adjusted our supply chains. Our focus is now on making disciplined use of the time during the shutdown and organising an orderly, gradual restart."
Speaking about the economic repercussions he said, "Our global sales markets have been severely affected. This means that we're currently generating very little revenue, while our fixed costs remain the same. In the coming days and weeks, it will be crucial for society as a whole to strike the right balance between providing the best possible protection for citizens from the virus and securing the economy and jobs."
When asked about how Skoda plans to bounce back, Maier said, "With our Strategy 2025, we defined a clear growth plan for 2015 that is proving effective. We intend to continue this plan when we get out of this difficult situation. The time after the Coronavirus will come. Our top priority is to keep all Škodians on board for this. For years, we've been producing at our capacity limit. That's why, unfortunately, we probably won't be able to entirely make up for the loss of production this year. All the more reason for us to hope that the Coronavirus pandemic can be contained as quickly as possible so that we can supply the many customers waiting for our cars."
"By the end of 2022, we will have 10 partially or fully electric models in our range. By the end of this year, we will have introduced the ENYAQ iV, our first all-electric car, which was designed as such from the outset."
As for how the global economy is expected to pan out after the recovery from the COVID pandemic, Bernhard Maier said, "We would be confronted with a major slump in the short term but will emerge from it quickly and even stronger. We are currently seeing the first signs of such a scenario in China. The longer public life and the economy are suspended, the greater the risk that the general prosperity we've built up in recent years will erode. That's why the only way we will overcome this challenge together is with a coordinated international effort. The solidarity we need to compensate for the damage caused will have to be even greater than it is now."
Right now, Skoda is helping out the local people and governments by producing 3D-printed reusable FFP3 respirators which are urgently needed in Czech hospitals. Apart from that, we have provided more than 200 Skoda cars and 150 BeRide scooters for healthcare support and for those who need to be mobile. In India, too, the Pune plant is producing face shields that are being donated to doctors.