Six Nissan GT Academy winners from India head for race camp at Silverstone
The national finals of the Nissan GT Academy were held at the MMRT in Chennai. Another stage of the hunt for the next racer from India was completed with six out of 20 finalists selected for the race camp at Silverstone in England.
The six winners are Abhishek Dwarkhnath , Anush Chakravarthi, Dhruv Dayal, Akshay Gupta, Jaideep  Chahal and Shantanu Kallianpukar.
The hunt began over a month ago with Nissan holding regional simulation driving contests out of which the top 20 were selected out of a whopping 10,000 participants.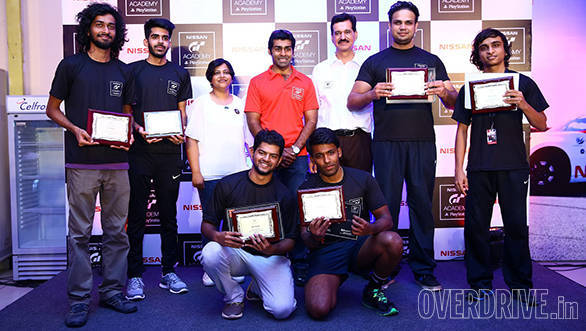 On Day One at the MMRT the 20 finalists had to once again prove their skills by clocking a quick lap time around a simulated Silverstone Circuit. On Day Two, the finalists had to drive a Nissan Micra around a course that was set up to test their ability to handle a car. The course included a slalom, a chicane, a 360 degree turn and it finally ended in a brake test where the drivers had to stop within a designated distance. After the driving test, the drivers underwent a physical test to ascertain their fitness as a racecar driver.
The racers were mentored by Karun Chandhok and they gained immensely from all the tips and suggestions that he made.
The six racers will travel to Silverstone after six weeks. Here they will be trained to drive Nissan's sportscars such as the 370Z  and the GT-R. They will also undergo gruelling fitness training and after further evaluation, only one will make it to the coveted race seat at the Dubai 24 Hours.
Price (Ex-Delhi)
Starts Rs 5.99 Lakhs