SIAM: Auto Industry committed to meeting BS VI emission norm deadline
Over the past few years, owing to a steep rise in the country's vehicle population, air pollution has increased considerably. The sudden media attention and coverage of Delhi's poor air quality made our government sit up and take notice. While the Supreme Court temporarily banned the registration of diesel vehicles with engine capacity of 2.0-litre and above, the government decided to leap frog the implementation of BSVI emission norms by four years. The BS VI emission norms which were scheduled to come into effect in 2024 will now be implemented by April 2020.
The Society of Indian Automobile Manufacturers (SIAM) has issued a statement that that the auto industry stands committed to meeting the deadline set by the Indian government for implementing the new emission norms.  In an official release SIAM has said that 'although the target is very stiff, but the auto industry has accepted the challenge in view of rising concerns over vehicular pollution'.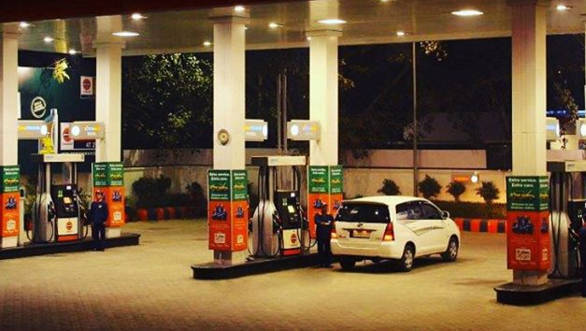 Vinod Dasari, president of SIAM, said "This leap frog would make India the first country in the world to accomplish such an accelerated progression in vehicular emission norms. This would not only entail a significant telescoping of long term investments into a much shorter timeframe of three to four years, but also deployment of a much larger technical resource drawn from world over to enable technical development, testing and validation of the vehicles in Indian conditions."
In the official press release, Dasari also cautioned the Indian government against changing its or delaying its implementation for any reason. He stated that the exemptions given to oil companies in terms of fuel specifications will make it difficult for the auto industry to meet other mandatory norms like fuel efficiency.
He also pointed out that the Euro V (equivalent to BS VI) emission norms for two-wheelers hasn't been finalized by the European authorities. Dasari stated that 'this is a matter of concern for the two-wheeler industry as our regulation will be ahead of Europe'.
The decision to implement BS VI emission norms was taken in a meeting presided by Nitin Gadkari, Union Minister for Road Transport and Highways to forward the implementation of the BS VI emission norms by four years while completely skipping BS V emission norms. Gadkari also told all state transport undertakings to make their fleet comprising of 17 lakh buses Euro VI or bio-fuel compliant by April 1, 2020. He had stated that Euro VI fuel will made available in metro cities much earlier than the deadline.
In March 2016, SIAM had commented that the government's BS VI fuel standards are highly diluted.  It had criticized a draft notification pertaining to the emission norms issued by the Ministry of Road Transport and Highways by saying that the fuel standards have been highly diluted.
Once the BS VI emission norms come into effect, the cost of petrol vehicles are likely to increase by Rs 20-30,000 while the diesel vehicles will become dearer by around Rs 75,000 to 1 lakh.  According to ICRA, the cost of two-wheelers is expected to increase by 10-20 per cent.