Schumacher being brought out of induced coma
Michael Schumacher is gradually being brought out of the medically induced state of coma in which he has been maintained since he suffered an accident on the 29th of December, 2013. The German seven-time Formula 1 world champion was skiing off-piste in the French Alps when he suffered a fall, hitting his head on a rock and severely injuring himself. Following two neurological surgeries to remove clots from his brain, Schumacher had been maintained in an induced coma to ensure that his cranial pressure could be maintained.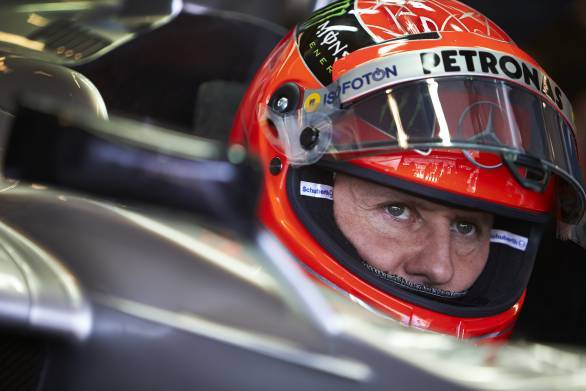 However, a month after the accident, doctors at the Grenoble medical facility where he is being treated are finally attempting to wake the German driver up, gradually reducing the sedation. Schumacher's manager Sabine Kehm issued a statement that said "Michael's sedation is being reduced in order to allow the start of the waking-up process which may take a long time. For the protection of the family, it was originally agreed by the interested parties to communicate this information only once this process was consolidated."
It has also been reported that the clinical staff have been moving Schumacher's muscles on a regular basis in order to ensure that they do not lose strength and wither away completely. Meanwhile Dr Emmanuel Gay and his team of doctors have begun conducting series of neurological tests, and Schumacher has reportedly responded well to them so far. However the doctors are also clear that the process of 'awakening' Schumacher could be a long one. The results being brought out of this induced coma are still not clear, while the possibilities of Schumacher making a full recovery are also slim. Speaking to the BBC, Dr Gary Hartstein, Formula 1's chief medical officer for the 10 years between 2002 and 2012 declared "It is extremely unlikely, and I'd honestly say virtually impossible, that the Michael we knew prior to this fall will ever be back."
Continuing the statement issued to the media, Sabine Kehm stated, "The family of Michael Schumacher is again requesting to respect its privacy and the medical secret, and to not disturb the doctors treating Michael in their work. At the same time, the family wishes to express sincere appreciation for the world-wide sympathy."