Saudi Arabia agrees to let women drive
Saudi Arabia has finally agreed to let its women citizens drive. The Gulf kingdom which has had a longstanding ban on women drivers will lift it by June 24, 2018. This announcement was confirmed by Saudi Arabia's permanent representative to the United Nations. The news has led to much appreciation from women within the country as well as from equal rights activists across the world. Among those praising the move is US President Donald Trump, who has called it a positive step towards promoting women's rights. The Gulf nation is the only one in the world where women have been disallowed from driving thus far. The longstanding policy had been a global symbol of the oppression of women in the ultra-conservative kingdom of Saudi Arabia.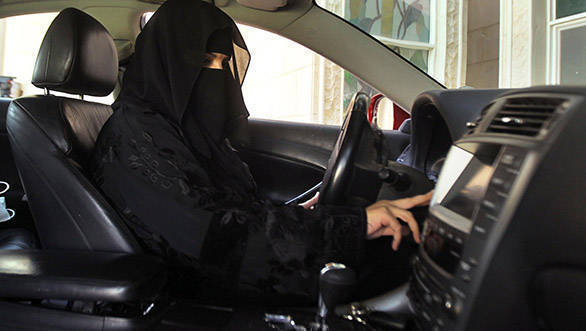 The order was announced in a royal decree read live on the nation's state television network and in a simultaneous statement from Washington. Saudi leaders hope that the announcement will boost women's participation in the workforce. The Saudi women, many of them highly educated and professionally-trained, have had to spend large sums to hire drivers for ferrying them around due to the ban. Estimates suggest at least 8 lakh chauffeurs from South and South-east Asia work in Saudi Arabia due to the ban. Protests by women to be allowed to drive have taken place infrequently since 1990. Some women have even been arrested and imprisoned for 3 months for protesting or driving despite the ban.
Image: NYTimes