Sandhar Amkin Industries ventures in two-wheeler helmet segment in India
Sandhar Amkin Industries is a joint venture between Sandhar Technologies and Amkin Group. The former is a well known global manufacturer of automotive components such as automotive security system, sheet metal components, die castings, electric fuel pumps.  The JV will be based out of Manesar, Gurugram, Haryana and plans to enter the rapidly growing Rs 3000 crore helmet industry in India. The company has not yet announced the brand name but has confirmed the launch of its first offering by April 2019 that will also comply with the latest ISI standard.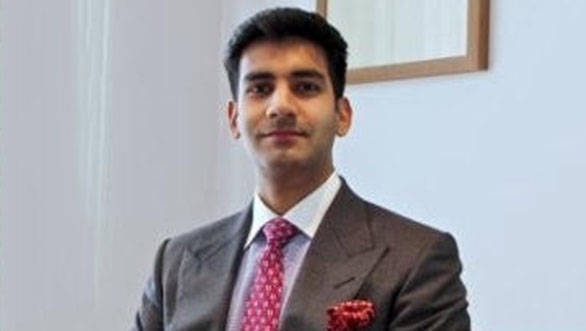 Ayyushman Mehta, Managing Director, Sandhar Amkin Industries Pvt. Ltd
The launch of the helmet brand, which will be the flagship range, will be followed by the introduction of a range of functional, safety and lifestyle riding accessories in 2019. India being the largest two-wheeler market, there is a huge unmet demand in the country for reliable and safe helmets that also offer value for money, stated the company. Sandhar Amkin will be launching its initial range of two-wheeler helmets by April 2019 which will not only cater to the domestic but also the international markets. Further, the company will also add more premium helmets to its range by August 2019. Sandhar Amkin has already started manufacturing the first batch of helmets that has been tested and ISI-certified.  The JV will be distributing the helmet range through its own distributors and dealers. Sandhar Amkin will be also launching their own e-commerce portal and will partner with other online stores as well. The company has set up its facility at Manesar with an annual production capacity of 2 million helmets and will be expanding capacity as required. The initial investment incurred by the project is Rs 25 crore.
"We believe now is the right time to enter this market, given the renewed focus on helmet usage and stringent safety standards by two-wheeler OEMs and government bodies alike. Our aim is to bridge the gap between reliably protective helmets and reasonably priced helmets, therefore addressing a significant need in the market." commented,  Ayyushman Mehta, Managing Director, Sandhar Amkin Industries Pvt. Ltd.
Image used for representation purpose only
"Leveraging latest tech to build quality product is at the heart of this new venture and in the pipeline are other two-wheeler accessories that are often overlooked, not solely because of the limited availability but lack of their awareness. Hence, we are working to build a solid profile to cater to ever-growing two-wheeler accessory market with the ideal products at the right time." stated, Jayant Davar, Co-Chairman and Managing Director, Sandhar Technologies Ltd.