Royal Enfield announce prices for the Himalayan's accessories
Royal Enfield has announced the prices of the riding gear, that's part of the accessories package for the Himalayan. The company is offering two riding jackets, the Kaza Classic adventure touring jacket and Darcha 4 season touring jacket. The former is priced at Rs 14,000 while the Darcha 4 will set you back by Rs 21,999. There is also a Darcha pant and a Kaza pant, for Rs 11,000 and 13,500 respectively. The Darcha gear is manufactured by Dutch premium riding gear brand Rev'it! while the Kaza range are in-house models. Both feature Royal Enfield's branding.
Royal Enfield will also sell Darcha warm weather gloves at Rs 5,499. A Polar Buff is also on sale. These accessories can be bought at Royal Enfield showrooms across the country. Customers can also purchase them online, on Royal Enfield's official website. At the launch, the company had also showcased mountable jerry cans and luggage panniers. Prices for these will be announced shortly.
Royal Enfield launched the Himalayan recently and we experienced what it's like to ride in the Himalayas! We were impressed with the new motor and the Himalayan's ability off road. You can read all about it here.
We wore the Rev'it! Darcha gear on our first ride of the Himalayan and were impressed with its quality and ability to keep the rider warm and dry in harsh conditions. Product reviews coming soon!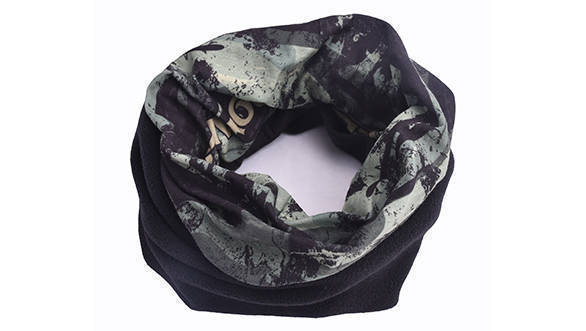 The Polar Buff can be worn in a number of ways and helps keep the neck and ears warm
The Kaza pants have a detachable thermal liner and a rain liner
The Kaza is a hardcore looking touring jacket with removable liners and many pockets to store things like maps, GPS units and more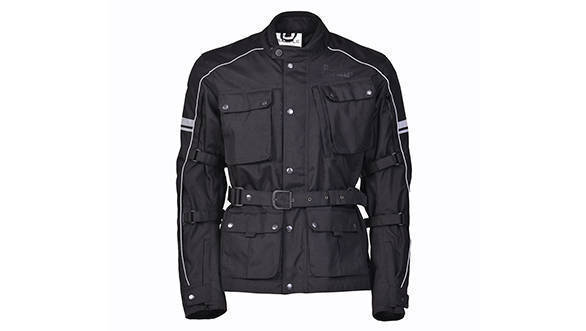 Built by Rev'it! these gloves are built for 'the toughest of terrains'
The Rev'it! Darcha pant features a removable warm liner and is waterproof to keep you dry in the nastiest of weather.
The Rev'it! Darcha jacket has a removable warm liner and a rain liner. We wore the Darcha jacket and pants on the Himalayan first ride and can attest to their ability to keep the rider warm and dry.
Price (Ex-Delhi)
Starts Rs 2,01,000