Roy Kurian appointed head of sales and marketing at Tork Motors
Electric two-wheeler startup Tork Motors which is also India's first electric motorcycle manufacturer has appointed Roy Kurian as the head of sales and marketing. Kurian joins the EV brand after having spent 15 years at Yamaha India. His first project at Tork Motors will be the introduction of the T6X, the company first ever offering. He will also focus on strategic tie ups, marketing and distribution of the Tork's upcoming models.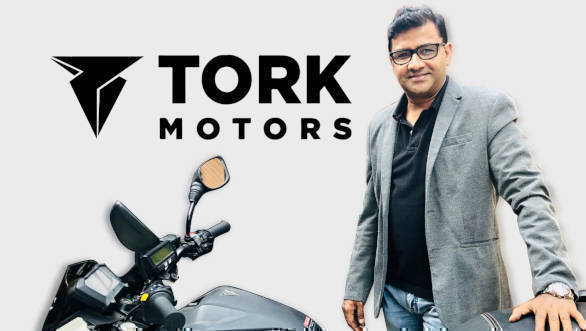 "We are delighted to have a veteran like Roy join our team. We are set to achieve a strong impact on launch of India's first electric motorcycle and are banking on the wealth of information and experience Roy brings to the table." commented, Kapil Shelke, CEO & Founder, Tork Motors.
"I am excited to be a part of the 'future' and it is the right time to dive in, learn & create a path for the inevitable EV space," said Roy Kurian.
The company had started accepting pre-bookings of their first electric motorcycle T6X in 2016. And now for the first time, production ready mules have been spotted testing in India. The Tork T6X - OVERDRIVE rode the T4X prototype earlier - is the final production version that will be made at Tork's facilities in Pune. The T6X, according to Tork will hit between 85 and 100kmph flat out and offer a 100km range on a full charge. The Tork T6X will be launched in India by end 2019 and will be priced at around Rs 1.6 lakh. ex-showroom.
Related Stories