Rolls-Royce revives its coachbuilding business with the Boat Tail
Rolls-Royce Coachbuild is claimed to be the pinnacle of bespoke excellence and Boat Tail revives the operations after carries on from the one-off Rolls-Royce Sweptail that was revealed back in 2017. Rolls Royce has touched a whole new level of bespoke luxury with the Boat Tail. Three examples of the Boat Tail are being hand-built with meticulous craftsmanship for three clients of the British marque. All three models will share a similar design but each one will be heavily personalised for the esteemed clients.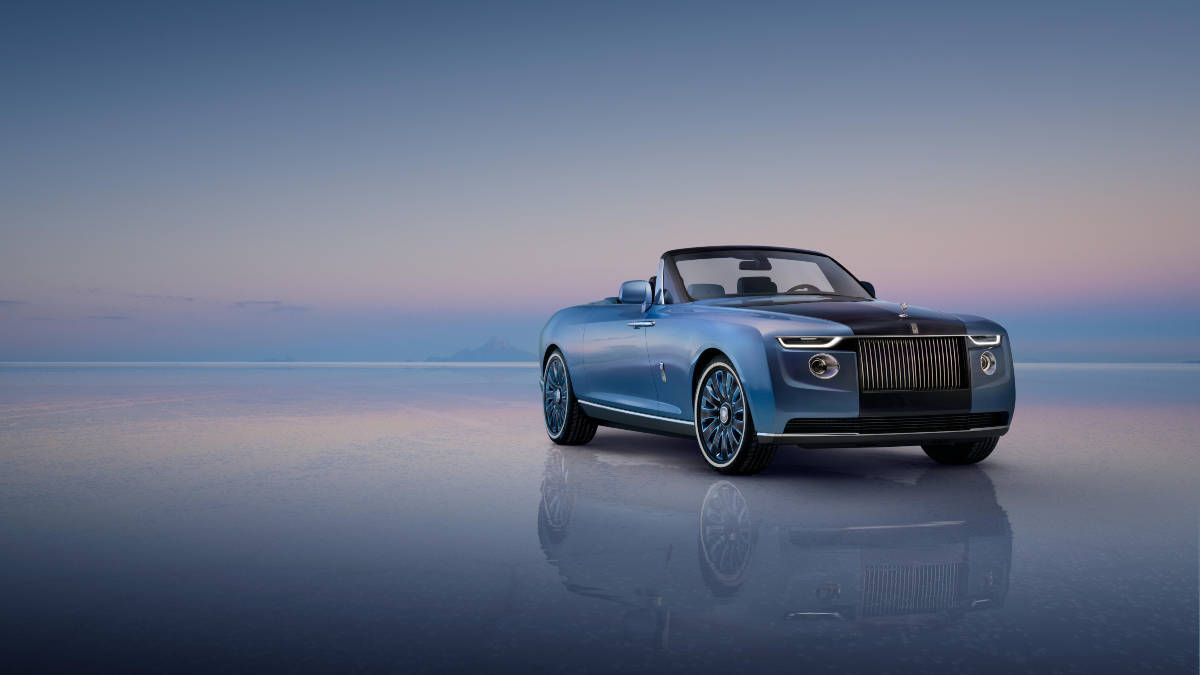 The Rolls-Royce Boat Tail measures up to 5.9m and has a removable canopy roof. Despite the staggering length, this two plus two coupe hides its proportions well with a sleek flowing design. The front of the Boat Tail boasts Rolls-Royce's Pantheon grille that is flanked by sleek LED DRLs and the round headlights are positioned below. The black bolster on the hood originates from the grille and compliments the dark canopy roof. The side profile has smooth flowing lines and it tapers off to the back - giving a Speedtail-like look.
The rear profile of the Rolls-Royce Boat Tail is said to be inspired by J-class yachts. What otherwise looks like two slabs of open-pore wood contains the hosting suite that automatically opens to the ideal serving angle. The suite boasts two refrigerators, two champagne tables, custom-made cutlery and crockery set, two bespoke carbon-fibre stools and a parasol extending to the very back. All these addons are meticulously designed keeping the client's preferences in mind and may vary in the other soon-to-be-unveiled models.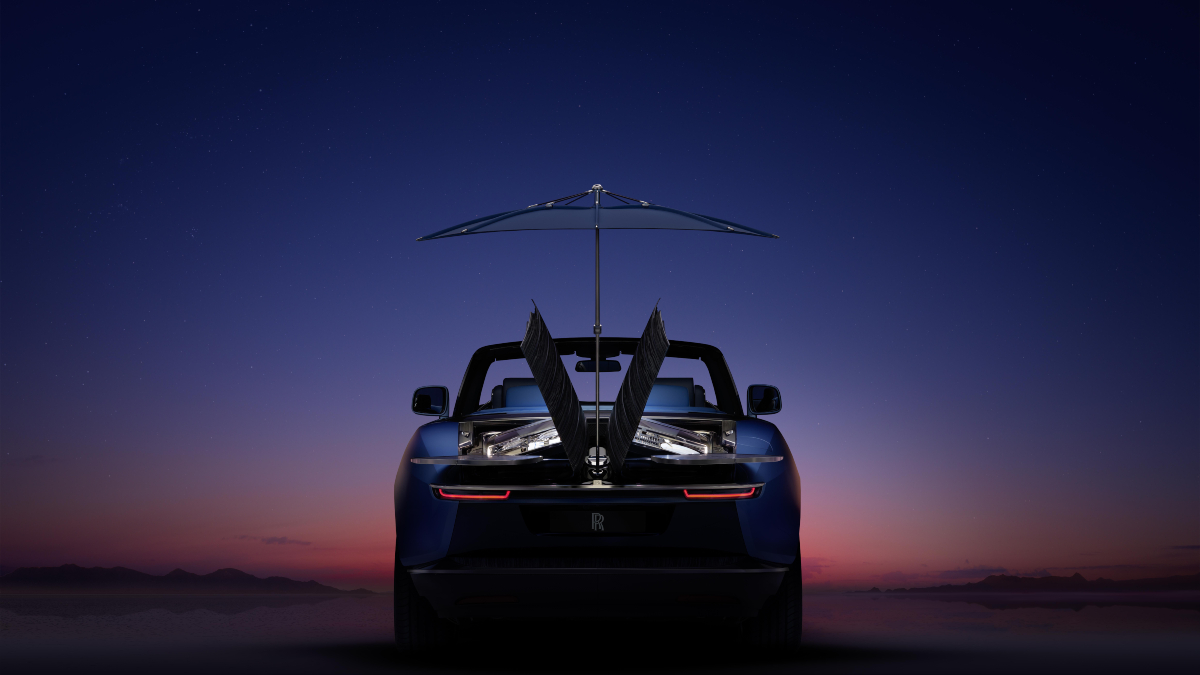 The interiors of any Rolls-Royce are the benchmark for excellence but the Boat Tail takes that a notch higher. The leather used on the inside reflects the hand-painted bonnet's colour tone. The front seats are draped in darker leather than that of the rear seat to put emphasis on the driver-focused intent of the Boat Tail. Open-pore wood is also applied on the lower part of the dashboard at 55 degrees with matching centre lines. Rolls Royce has also made changes to the 15-speaker bespoke audio system for the Boat Tail.
The heart of the Boat Tail is the 6.75-litre twin-turbo V12 that generates 565PS of power. The powertrain is carried over from the Phantom in the same tune and is said to offer supreme levels of refinement and power delivery. While some of the parts are also taken from the Phantom, over 1,813 parts are completely new. The British carmaker is tight-lipped about the price of the Boat Tail, but some reports hint at the price touching the EUR20 million mark (Rs 205 crore), making it the most expensive car in the world!
Text by Amit Saraswat
Related Stories