Rolls Royce Cullinan rivalling Lagonda SUV teased
Not so long ago, Aston Martin announced that it will revive its 114-year-old Lagonda nameplate to spawn a new luxury brand by 2021. The first vehicle to roll out under Lagonda will be an SUV, which has been teased in the image released earlier today.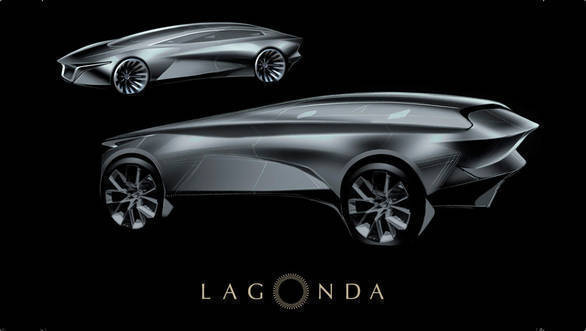 The Lagonda all-electric SUV will be handmade and will take production shape by 2021
As is evident, the Lagonda SUV draws its design inspiration from the gorgeous Lagonda Vision Concept that was showcased at the 2018 Geneva Motor Show. The concept envisioned a saloon, which is expected to arrive in 2023 and though it may not be a final shape of things to come, the concept was created to help the designers finalize the underlying theme and design elements that would reflect across all Lagonda models. The concept lends its sharp creases, pinched tailgate and the cab-rearward form to the upcoming SUV.
The Lagonda Vision Concept from the 2018 Geneva Motor Show will lend its design theme to the upcoming Lagonda SUV. The concept, on the other hand, will take shape as a luxury saloon by 2023
Lagonda will have quite a sleek and remarkable body style that will set it apart from its rivals like the Rolls Royce Cullinan, the Bentley Bentayga and the upcoming Maybach luxury SUV. Lagonda's other trump card will an all-electric propulsion for the SUV's 4x4 drivetrain. The Lagonda SUV will share some of its platform elements with the upcoming Aston Martin DBX crossover, but will also debut a dedicated all-electric car architecture that will be utilized in other Lagonda cars of the future.
The upcoming Lagonda SUV will share some of its platform elements with the Aston Martin DBX pictured above
The Lagonda range of luxury cars will be hand built and will be strictly zero-emissions. Aston Martin could set up exclusive Lagonda showrooms in the UK, but in the rest of the world, Lagonda could share space with existing Aston Martin dealerships.
Price (Ex-Delhi)
Starts Rs 6.95 Crore
Price (Ex-Delhi)
Starts Rs 4.1 Crore