Robert Kubica pulls out of 2017 World Endurance Championship
Robert Kubica has opted out of competing in the 2017 World Endurance Championship. The Polish driver's return to circuit racing had been announced earlier this year, and was much awaited. He was set to compete in the 2017 WEC with the ByKolles team, driving in the LMP1 category.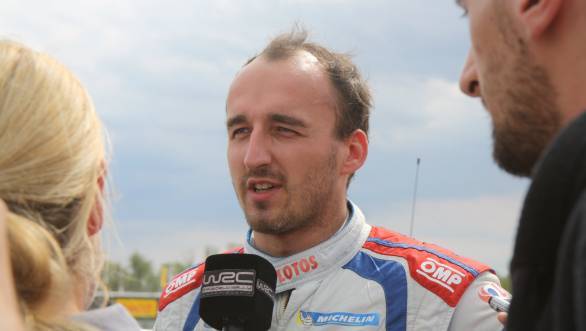 Robert Kubica has decided to pull out of the 2017 World Endurance Championship
Now, just ahead of the Silverstone season-opener, Kubica has stated that he will not compete in the 2017 season of the championship. This, after he was present at the official pre-season test, but did not drive.
Kubica's announcement on social media announced his intention to put his racing programme with the ByKolles team on hold. He went on to say that it was for this reason that he would not take part in the upcoming Silverstone round of the championship, or indeed, any other WEC races this year.
"It has been a hard decision to step down and so lose the opportunity to join such a challenging and competitive championship, but I hope this will not be a definitive goodbye," he said on his official Facebook page yesterday.
The ByKolles team's ENSO CLM P1/01 did not take part in the first two test sessions at Monza, given the fact that it was still being built, while the test on the Saturday had to be truncated after Oliver Webb put in a mere 6 laps.
It has been announced that Dominik Kraihamer will replace Kubica at Silverstone, driving for ByKolles with Webb and James Rossiter.