Roads connecting Ladakh to be functional ahead of its schedule
One of the most celebrated destinations among Indian motorists, Ladakh, will soon be easily accessible as the roads connecting to it are set to be functional this month. The Border Roads Organisation (BRO) that is responsible for constructing and maintaining roads that runs through the country's border are working on clearing the heavy snow accumulated on the three passes along the two roads leading to Ladakh. BRO claims that they are ahead of the schedule, even when the country is in lockdown due to the Coronavirus pandemic.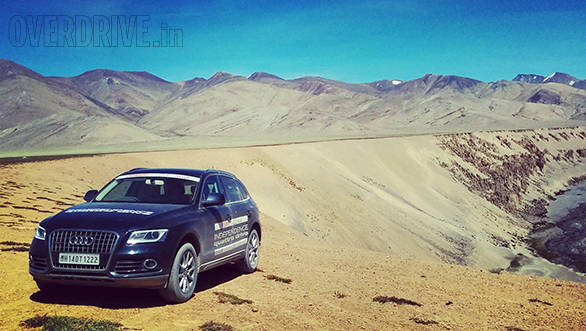 The two roads that connect Ladakh to the rest of the country are Srinagar-Leh road and the Manali-Leh road that passes Sarchu. BRO has been carrying its operations of snow clearance whenever it gets a window of clear weather. Earlier in the year, snow removal process was started in Zojila Pass, located at an altitude of 11,575 feet, that connects Srinagar to Leh. This was completed in March. The other route to Leh from Manali that runs through Rohtang Pass at 13,005 feet and Baralacha La at 16,050 feet on the Zanskar range. In addition to the challenging locations, it's the unpredictable weather that is affecting the operations. The temperatures drop to a freezing -30 degree while the low air pressure, too, would make it difficult. Also, in case of an untoward incident, accessing these locations to evacuate the casualty can be only done through aerial means due to limited road connectivity.
In an interview with the New Indian Express, one of the sources mentioned, "A comprehensive plan was approved by the DG BRO in 2019 and equipment like Excavator, Dozer, Snow cutter, plough, Earth Mover were kept at Keelung Sarai with fuel and dry rations in 2019 only when the routes were being closed. We began with the construction of a new Helipad at Sarchu to be used for induction of earmarked troops. Air Force carried its trial landing in November 2019."
The BRO team believes that both these roads will be accessible by the middle of this month.