RIP Sir Jack Brabham
Sir Jack Brabham, three-time Formula 1 world champion passed away in his home in Australia on the 19th of May, 2014. He was 88 years old. According to family members, Brabham passed away peacefully in his sleep. He is survived by his wife Lady Margaret and sons Geoff, Gary and David.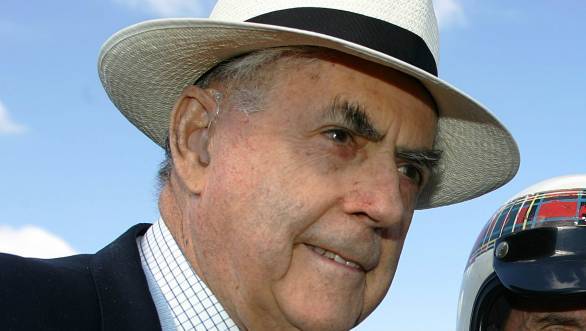 Sir Jack Brabham: 2 April 1926 – 19 May 2014
The Australian driver holds an F1 record that is unlikely to be beaten by any Formula 1 driver ever. After winning his first two drivers championship titles in 1959 and 1960 in a front-engined Cooper, Brabham went on to race his own 'Brabham' cars starting in 1962. And it was in his own car that he won his last world championship in 1966. It was the first and only time that a driver has won an F1 title in a car of his own manufacture.
Widely acknowledged as one of Formula 1's biggest legends, Brabham was often one of the older drivers on the Formula 1 grid, leading the rest of the drivers to dub him Geriatric Jack. Something that hardly seemed to faze him - in fact he even showed up to the 1966 Dutch Grand Prix wearing a false beard, with a walking stick to help him hobble along. And then the forty-year old driver managed to go out and win the race too.
Brabham really was one of the last surviving gentlemen racers. He will be missed.