Rent a race car or race bike at the new MMSC track days at the MMRT
If you have always wondered what it feels like to drive a racecar at a racetrack, but never got around to doing it, then you are in luck. Beginning October 29, 2017, the Madras Motor Sports Club (MMSC) will organise track days for enthusiasts from all walks of life. You will be required to pay a nominal amount from Rs 1,000 to Rs 1,500 for a race-ready motorcycle or Rs 7,500 to Rs 9,000 to drive a proper track-focussed race car at the Madras Motor Race Track (MMRT) in Irungattukottai near Chennai for a 10-lap session. MMSC aims to increase its reach among enthusiasts, as well as encourage budding racers with such events.
Formula LGB 1300 cars in action during a race
According to former FMSCI president, Vicky Chandhok, of Wallace Sports and Research Foundation, "There are a lot of people who enjoy motorsports and wish to drive race cars or motorcycles on a race track, but they don't want to race professionally. So those who want to experience this can now come for a track day, where they will pay an amount and get to drive around the MMRT. Be it a budding racer, a motorsport fan, a sponsor or someone willing to invest in motorsport can come find out for themselves what it feels like."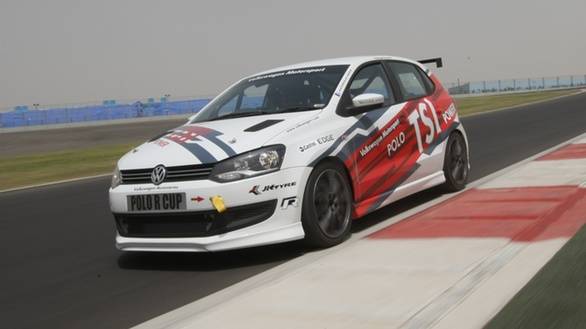 Volkswagen Cup car
MMSC will provide their Formula LGB 1300cc single-seater race cars, as well as race-prepped Volkswagen Polo Cup cars, and Honda CBR150 motorcycles to participants. Chandhok said that the MMSC is constantly upgrading itself, and this step is to bring in more awareness and participation to motorsports in India. "We will keep aside 20 days each year for such track days and announce the dates for this year during the first track day on October 29," he said. Chandhok also clarified that in order to drive the single seaters or the Polo Cup cars, participants will need either a valid drivers licence, or a valid competition licence issued by an authorised motorsport body in India or overseas.
Price (Ex-Delhi)
Starts Rs 6.17 Lakhs