Renewal of international driving permits while travelling abroad to become easier
The Ministry of Road Transport and Highways has issued a draft notification, inviting public suggestions as well, to amend the Central Motor Vehicles Rules 1989 towards streamlining the renewal process for an international driving permit (IDP) for an Indian citizen who is travelling abroad, or stuck abroad due to the current pandemic situation.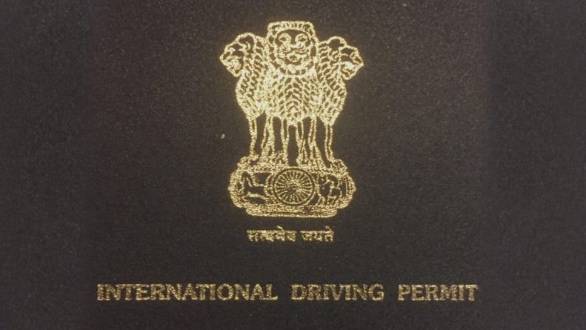 Currently there is no procedure in place to renew IDPs that have already expired, necessitating travel back to India for the same. IDPs are issued with a validity of one year, or the duration of the visa, whichever is earlier. To ease the pain of travellers whose IDP has already expired, or is about to, MORTH has issued the proposal, which should be incorporated within 30 days of the draft notice (notice dated October 7th 2020).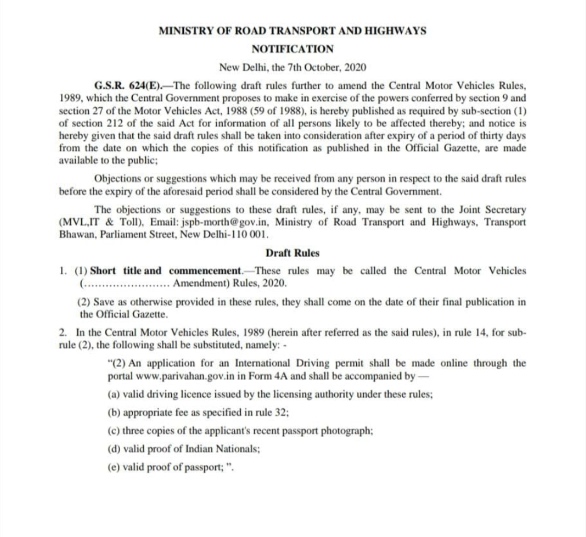 The proposed process would include the citizen applying through the nearest Indian embassy, from where the application would then move to the Vahan national e-register and be further disbursed via the applicable RTO. The proposal also includes the removal of the need for presenting a medical certificate and valid visa at the time of applying for renewal of IDP in the foreign country, which should streamline the process further.