Renault to launch 7 new electrified vehicles globally by 2025
French carmaker Renault has laid out its eletrification plans for the near future by confirming seven new electrified models by 2025. This is mainly for the European market where the brand wants to account for 35 per cent of the hybrid market and have half its range electrified.
The first step toward this is introducing its E-Tech hybrid and plug-in hybrid powertrains across its line-up. Both hybrid powertrains are inspired by Renault's F1 efforts and feature a broadly similarly construction. There is a petrol motor, two electric motors, a battery pack and a clutchless dog-box. Both powertrains use a 1.6-litre petrol engine. In the hybrid models, this pairs with a 1.2 kWh battery pack to provide a combined 140PS. Renault claims these hybrid models improve efficiency by 80 per cent in city driving and reduce fuel costs by 40 per cent.
With the plug-in hybrid version and its larger 10.4 kWh battery, 50 km of electric-only range is available while power out increases to 160PS. The hybrid powertrain is available with the Arkana coupe-SUV, the Clio hatch and the Euro-spec Captur SUV. The Captur and the Megan can be had with the plug-in hybrid.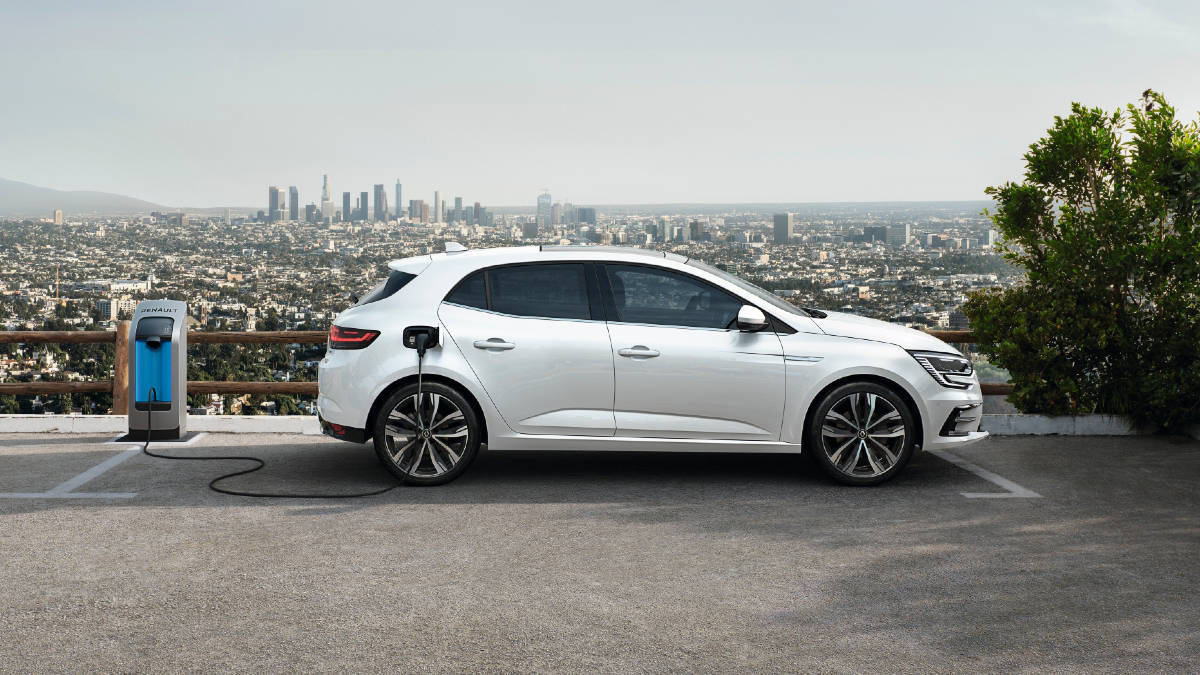 Renault has also confirmed a new hybrid powertrain for its larger offerings. The hybrid version will debut in 2022 with a 1.2-litre motor and make around 200PS while in 2024 the plug-in hybrid version will come with the same engine but with 280PS and AWD.
The company has completely revamped its marketing, sales, and service strategies to better depict its more sustainable goal, led by the new logo. The logo will appear on showrooms and the new Megane EV next year. Renault is setting up infrastructure to recycle or upcycle 1.2 lakh vehicles in a unique move, including EVs whose batteries will use 80 per cent recycled materials. This will enable it to become the global leader in the percentage of recycled materials used in new vehicles.
For the Indian market, where hybrids are unviable to sell or buy, Renault's electrification plans are expected to focus on the electric version of the Renault Kwid. This is already on sale in China as the Renault K-Ze and in Europe as the Dacia Spring EV.
Price (Ex-Delhi)
Starts Rs 4.5 Lakhs