Renault Lodgy available with Rs 1 lakh discount in India
Renault Lodgy, which introduced in 2015, has so far received a lukewarm response. Buyers still preferred the Toyota Innova; even though it was supposed to be phased out with the replacement Toyota Crysta model lurking in the background. Renault India resorted to heavy price cuts to keep the momentum. Now the 85PS Renault Lodgy is being offered with a massive Rs 1.65 lakh discount across all trims. However, this stands only for the 2015 model. The 2016 85PS variant gets a Rs 78,000 discount on the standard, Rs 60,000 on the RxE and Rs 20,000 on the RxL. While Renault dealerships promise an immediate delivery for the 2015 models, the 2016 ones will be delivered in 15-20 days.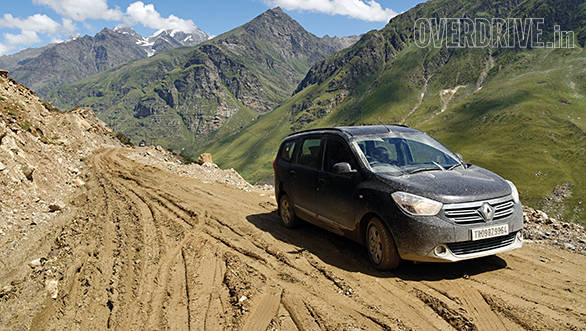 If you thought that is it, wait. We've got more for you. The Renault Lodgy Stepway, which was introduced as the top trim in 110PS guise, gets a whopping Rs 2.69 lakh discount on the 2015 models. The 2016 trim in the meanwhile gets a Rs 20,000 discount.
Renault India intended the Lodgy to take the fight to the very successful Toyota Innova in the personal vehicle segment. However, things didn't go as planned. Sales of the Lodgy were no patch to the Toyota Innova in the personal segments. Renault India then began to aggressively pursue the tourist segment, which had a void when the old Innova sales were stopped. Sumit Sawhney, country CEO and MD of Renault India, on the sidelines of the Auto Expo 2016, did tell OVERDRIVE that the company is actively pursuing the taxi segment. Taxi operators also go in for the base Renault Lodgy which retails for Rs 10.76 lakh, on-road in Mumbai. This variant gets ABS, power steering, air conditioner, cup holders and folding rear seat.