Renault Kadjar: Image gallery
Renault has just revealed the Kadjar crossover for the global market. Renault Kadjar features either 4x2 or 4x4 drivetrains, with an approach and departure angle of 18 and 25 degrees respectively.
On the exterior front, the car features a sloping roof line as well a beefed up wheel arches. Headlamps are LED units with wraparound C-shaped DRLs. The interiors features a 7-inch TFT touchscreen display. The Kadjar is available with the Renault R-Link 2® multimedia system.
The crossover also gets a 1.4 square metre spanning fixed glass sunroof.
Kadjar sports a bold face with stylish exterior design
Interiors feature quality materials along with a 7-inch TFT touchscreen multimedia system
LED headlamps with C-shaped wraparound DRLs
Renault Kadjar is a C-segment crossover that is positioned as a "big brother" to the Captur
All-wheel-drive offers three modes (Auto, Lock and 2WD), allowing drivers to select the ideal transmission option for any given situation
Kadjar is equally at home on open roads as it is in built-up areas, says Renault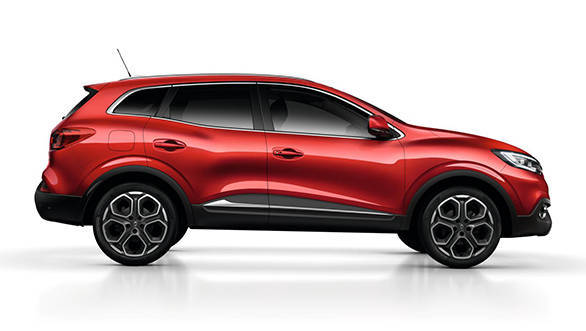 The profile sports a sloping roofline and beefed up arches
The top-spec Kadjar will sport 19-inch alloys
Double rows of visible stitching for the seats
Renault Kadjar uses foam backed material in its dashboard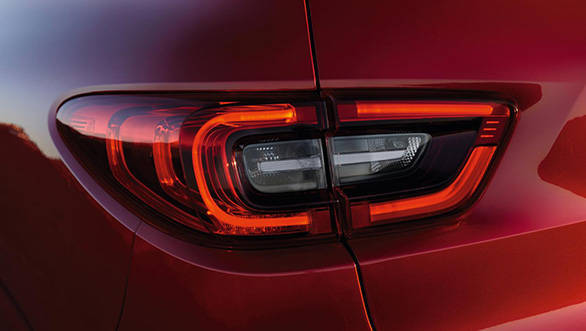 The similarly modern rear lighting signature creates a rippled light effect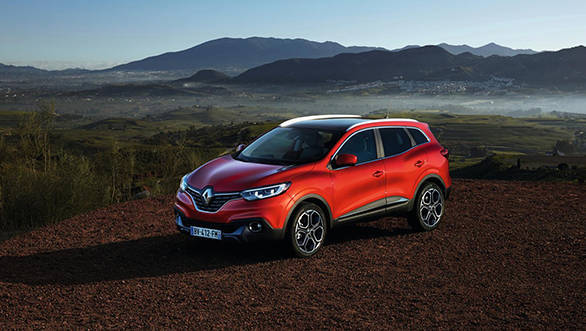 Available with either four-or two-wheel-drive transmission