Red Bull turn up the heat in Mumbai with David Coulthard behind the wheel of the RB7
Oracle Red Bull Racing gave Mumbai an exciting Formula One showcase with its legendary RB7 car and famous 13-time Grand Prix winner David Coulthard behind the wheel. Entertaining the audience along a 1-km stretch of the sea-facing Bandra Bandstand Road, Coulthard provided a glimpse of the incredible output of the Oracle Red Bull Racing car.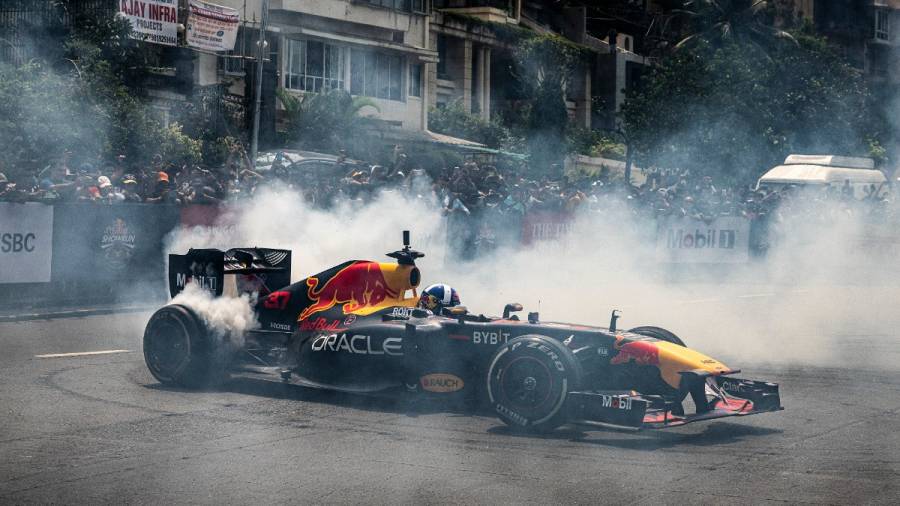 Smt Poonam Mahajan, an honorary member of parliament for Mumbai North Central, and Ashish Shelarji, an honorary member of the Maharashtra Legislative Assembly, formally opened the Showrun by releasing the RB7 to thrill the crowd.
As an introduction to the Showrun, supercars from the Super Car Club Garage, owned by businessman Gautam Singhania, founder and chairman of Super Car Club of India, drove around the streets followed by some gravity-defying efforts by Lithuanian freestyle stunt rider Aras Gibieza.
The RB7 was one of the most dominant vehicles in Formula 1 history winning 12 races and claiming 18 of the available 19 pole positions. The 2.4-litre V8 engine can scream up to 18,000 rpm while producing 750PS.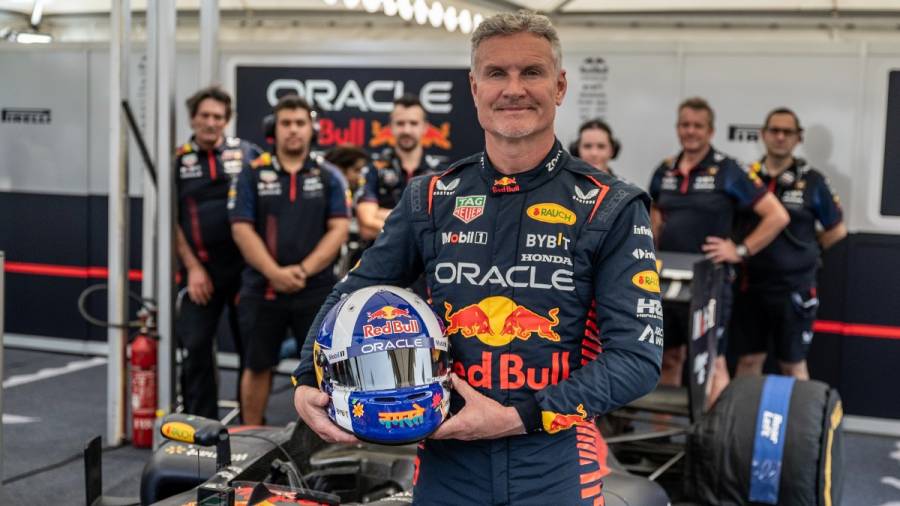 Speaking about his third visit to India for the Red Bull Showrun, David Coulthard said, "It's always good to be back in India. We truly appreciate the support the F1 fans of this country have always given us. It's my third time here for the showrun and the enthusiasm in this country has only increased since my last visit. I look forward to being back in India again soon! It's always a special feeling to drive a Formula One car for the sheer thrill of the fans and it was incredible to take the car for a spin at such an iconic location. What made this Showrun even more special was that we are the first team to have driven a Formula One car on the streets of Mumbai's Bandra Bandstand. This city and its enthusiasm are something I will remember long after I return home."