Raptee raises $3 million in pre-series A round
Electric motorcycle startup, Raptee, has secured $3 million in a pre-series A funding round led by Bluehill Capital. The company plans to utilise these funds for various purposes, including the development of a manufacturing plant, tooling for upcoming vehicles, and the acquisition of new machinery. Additionally, Raptee aims to expand its presence by opening two dealerships in Chennai and Bangalore initially, followed by eight more cities across India within a year.
The funding round saw participation from notable individuals, including Eugene Mayne, Founder and CEO of Tristar Global (UAE), Lakshmi Narayanan, Former CEO of Cognizant, Ramesh Kannan, Managing Director of Kaynes Technology, Chandu Nair, Director of Shankara Building Products, and several other high-net-worth individuals from India and the UAE.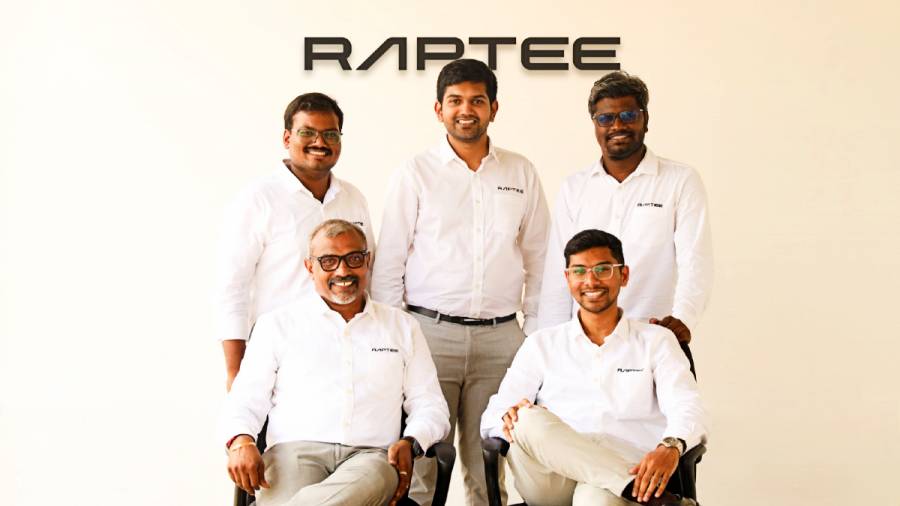 Raptee distinguishes itself as the first Indian full-stack electric two-wheeler manufacturer built on High Voltage technology. This technology enables compatibility with the CCS2 EV charging system, widely used in electric four-wheelers globally, including India. The company has filed over 45 patent applications to date and has ambitious plans to expand to 100 cities in India and explore international markets over the next three years.
Raptee recently received a grant from the Automotive Research Association of India (ARAI) for designing and developing a high-voltage electric powertrain. The company is expected to introduce its first electric motorcycle in early 2024. To support its expansion plans, the Government of Tamil Nadu has allocated 36 acres of land for Raptee's manufacturing operations, along with other incentives. The company already operates a three-acre plant in Chennai, housing its Research and Development team and boasting a production capacity of 100,000 units. The proposed investment will focus on setting up an R&D facility with development and testing capabilities and establishing a dedicated battery pack assembly line, with an estimated investment of Rs 80 crore.
Also read:
Royal Enfield Rentals introduced in India