Qualcomm Snapdragon Digital Chassis Concept makes global debut
In order to illustrate the current and future significance of its Snapdragon Ride Platforms as leading automotive processing solutions, Qualcomm has arrived at the Las Vegas Convention Center. The Ride Flex SoC, a novel technique to integrate automated driving (AD) and advanced driver assistance systems (ADAS) on the same chip, makes its premiere in this context.
The idea blurs the distinction between a raised sedan and a crossover coupe and was created to demonstrate how automakers may utilize the company's technologies and services. Whatever category it belongs to, the idea is guaranteed to draw attention because it has a full-width front light bar and thin headlamps.
The plastic body covering, suicide rear doors, and a rakish windshield that merges into the sloping roof are visible as we move farther back. Additionally, the proposal incorporates light bars that are built into the doors and can reportedly change colour.
Last year, Snapdragon Ride was released to accommodate all cutting-edge driving assistance technologies (ADAS). To control the sensor perception, it essentially consists of a system-on-chip (SoC) solution running Arriver software. The BMW iX and 7 Series will have that equipment on the market. Qualcomm refers to the Snapdragon Ride Flex as the "Industry's first automotive super-compute class solution" since it suitably extends the system to allow digital cockpit functions on the same chip.
16 cameras total - 13 outside, some of which power mirror images, and three inside to identify inhabitants and better target information at them - make up the perception stack (these can also serve as biometric two-factor authentication for in-car purchases). The eight displays include two rounded ones for side-view mirror camera pictures at the bottom of the A-pillars, and the graphics processing unit powering these panels is strong enough to operate four game screens, allowing all passengers to participate while the car is parked.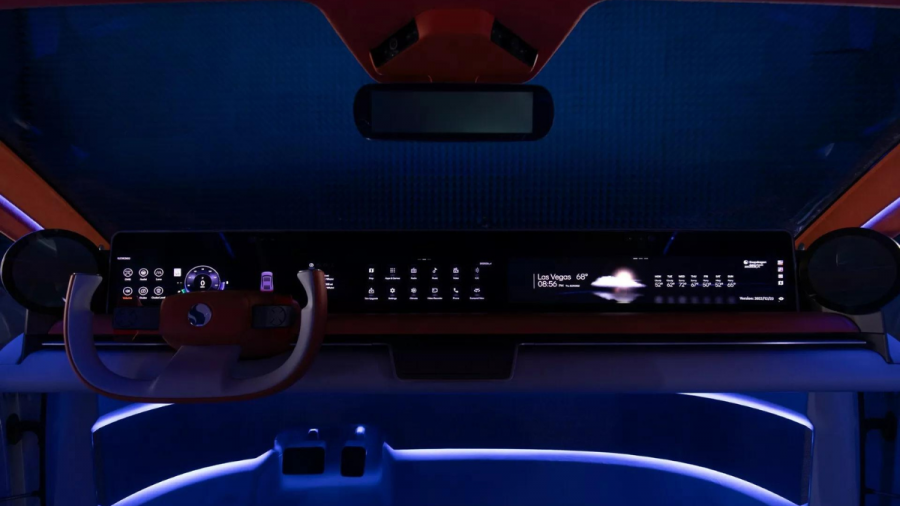 In the auto industry, being able to upgrade a vehicle over the air is essential, and the Snapdragon Digital Chassis concept showed that it is possible to add significant feature content, such as a voice assistant, remote vehicle monitoring (like Ring Car Cam), and even more expensive features like level 3 autonomy. Additionally, these enhancements can be bought or even rented, for example, to be used solely during a lengthy vacation.
Price (Ex-Delhi)
Starts Rs 1.16 Crore