Pure-electric Mustang Lithium promises over 900PS... and manual shifts!
We've known that the electrification of our favourite Ford nameplates has been coming for a while now, but no one could've guessed that the first product to be revealed would be a manual-shifting electric! Built in collaboration between Webasto and Ford, the Mustang Lithium prototype, shown at SEMA, Las Vegas, blends traditional muscle car straight-line capabilities courtesy its 900PS and 1,355Nm of torque, with zero emissions driving. All this while keeping the aspect of manual shifts intact – a first for an electric vehicle of its type!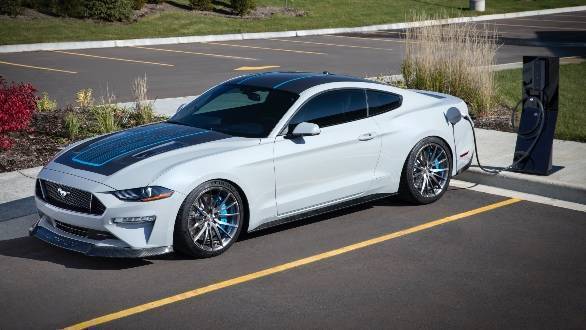 Based on an 800V battery system with liquid cooling from Webasto, the Mustang Lithium can charge at twice the voltage of even the most advanced available currently, and discharge at up to a megawatt of electric energy. It also allows the prototype to be lighter and more heat efficient, with the Mustang Lithium said to weigh about the same as the Mustang GT500, at a shade under two tonnes.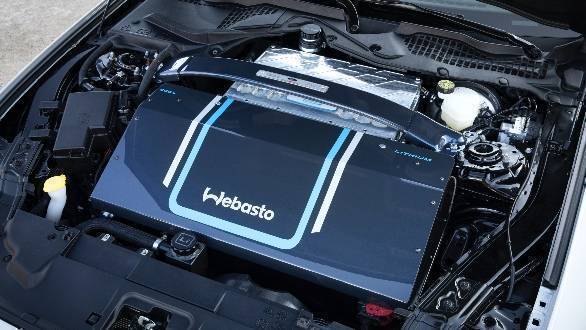 To cope with its 900PS and 1,355Nm of torque, the Mustang Lithium uses a 6-speed manual transmission with billet internals that's been proven on the drag strip already, and Ford halfshafts send power to lightweight wheels. It will be interesting to see how Ford maps the engine output to actually make the monster torque usable with manual intervention of the gear shifts - we imagine a lot of tyre smoke would be involved otherwise!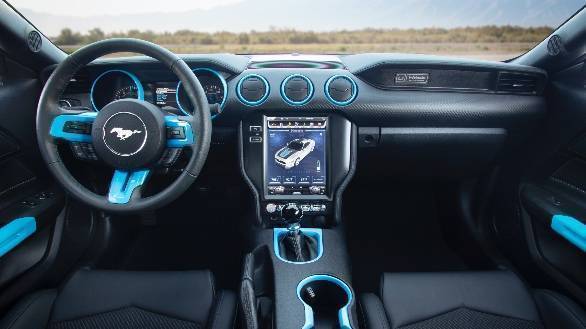 Ford Performance's Track Handling pack has been applied, though we all know a quick lap isn't the purpose of this car. The Mustang Lithium serves as the perfect barometer to see if straight-line purists will get behind the instant performance that an electric powertrain can deliver. The Mustang Lithium won't be the first push towards electrification for Ford's marques, we also expect to see the Mustang-based electric SUV later this year, and an electric F-150 pickup truck in the coming years.
Price (Ex-Delhi)
Starts Rs 74.62 Lakhs