Postal stamps based on modes of transport released at the Heritage Transport Museum
The Department of Posts in India has for the first time, issued stamps based on modes of transport. The stamps were presented and released at the Heritage Transport Museum on March 25, 2017. The location for the release of the stamps seems apt, as the Heritage Transport Museum, located at Taoru-Gurgaon, is India's first comprehensive transport museum. The inspiration for these stamps too is said to have come from the artwork on display at the museum.
The 20 stamps presented includes a set of 4 stamps each on palanquins, animal driven carriages & carts, rickshaws and vintage cars. Then there is a mixed set of four stamps on public transport, depicting buses, a tram & the metro. The stamps depict the evolution of transportation in our country and hence the chronological arrangement.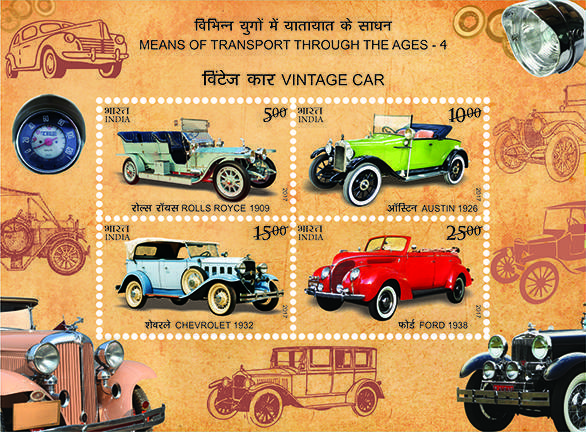 The wheel was probably the most important invention. Well, for us automotive enthusiasts, it definitely is. The way transportation evolved since the invention of the wheel is something worth looking into, and these stamps would definitely help draw attention towards that.
The 20 postage stamps are available in the form of mixed stamp sheetlets and for the first time, even as miniature sheets in a prestige booklet. This style of presentation makes it seem like these stamps are intended for collectors. With each stamp's value ranging between Rs 5 and 25, they are available to be purchased at any of the 81 philatelic bureaus across the country.