Porsche to invest $ 7.4 billion by 2022 towards electric vehicles
Porsche is taking up the charge of making performance-oriented electric cars in the near future with the announcement that it will invest $ 7.4 billion (Rs 47,670 crore) into electric vehicles (EVs). Porsche announced that it by 2022 it will double its previously-stated investment in plug-in hybrids and pure EVs to this amount. Part of Porsche's investment will also go towards new technologies, charging infrastructure, and smart mobility. A large chunk of this investment will be for the development of the Porsche Mission E, touted to be the German sportscar maker's rival for the Tesla Model S. The Porsche Mission E was first unveiled in 2015 as a concept and is due for introduction by 2019 as Porsche's first electric car.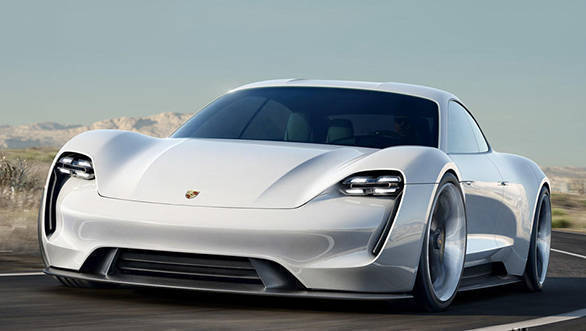 The Mission E continues the Porsche tradition of making quick cars with a claimed 0 to 100kmph time of 3.5 seconds while also maintaining a range of 500km on a single charge. Porsche also claims that the Mission E will be able to recharge in as little as 15 minutes, to enable which it will be setting up charging infrastructure beginning with its dealership network in Europe.
In terms of smart mobility, Porsche has already launched the Porsche Passport pilot mobility system. The system is monthly subscription service, available in select regions, under which you can decide to drive any of available cars for a decided amount of time. This includes its full line-up of sportscars, as well as SUVs.