Porsche recalls 58,882 Macans worldwide for a fuel line leak
Porsche has discovered that some units of the Macan S and Macan Turbo may have a leak in the low-pressure fuel line in the engine compartment. The Stuttgart manufacturer has recalled 58,881 Macans to its workshops for a check up and replacement of the fuel line. Note that only petrol engines have been affected by this possible fault.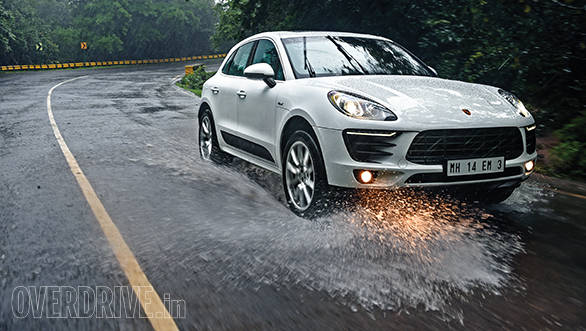 The Porsche S
Porsche says that this measure is simply a "precautionary" one. Around 1,198 units have been recalled in the UK. Owners of the affected Macans have been contacted and their cars have been brought to the workshops for a free replacement of the faulty part in the engine.
The Porsche Macan Turbo
Porsche India is currently investigating into the matter to detect the batch of Macans in India which may be affected by this fault.
PORSCHE EXAMINES THE MACAN S AND MACAN TURBO
Leaking low-pressure line – affected customers will be contacted directly Stuttgart. Precautionary recall: Porsche is conducting an examination of 58,881 examples of the Macan S and Macan Turbo around the world, of which 1,198 are in Great Britain. The reason for this move is a possible leak in the low-pressure fuel line inside the engine compartment. The line will be replaced in the workshop - this is a purely precautionary measure. Only gasoline engines are affected. The problem was identified after a precise examination of complaints and then immediately rectified in ongoing production. Owners of the vehicles will be contacted directly by their responsible Porsche dealers. Workshop appointments will be arranged as quickly as possible. The work will take roughly one hour and will be carried out free of charge. GO Porsche Macan S*: Fuel consumption urban 11.6 – 11.3 l/100 km; extra-urban 7.6 – 7.3 l/100 km; combined 9.0 – 8.7 l/100 km; CO2 emissions 212 – 204 g/km Porsche Macan Turbo*: Fuel consumption urban 11.8 – 11.5 l/100 km; extra-urban 7.8 – 7.5 l/100 km; combined 9.2 – 8.9 l/100 km; CO2 emissions 216 – 208 g/km * Range depending on tyres fitted
Price (Ex-Delhi)
Starts Rs 69.98 Lakhs