Porsche India's major upcoming launches, Taycan EV and Porsche Cayenne Coupe SUV
On the sidelines of the 2019 Porsche Macan facelift SUV launch, Porsche India revealed that its next launches in India will be the Porsche Cayenne Coupe SUV and the Taycan EV.
Porsche India head Pawan Shetty says that the Cayenne Coupe will come in the fourth quarter of this calendar year. The variants for India will be the 3.0-litre V6 and the Turbo.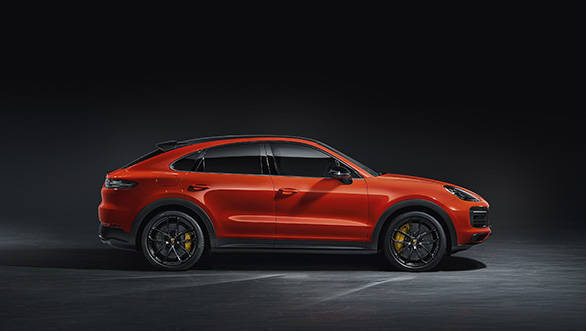 The Taycan, on the other hand, will be launched in India by the end of the first quarter or beginning of the second quarter of 2020. Porsche is also looking at developing some infrastructure to support buyers of its EV, much like what Hyundai has done with the Kona Electric and Audi plans on doing with the e-Tron SUV. Porsche is tying up some of the country's top hotels to set up charging stations. Also, the brand will offer to charge hardware like an AC wall-mount set up both at the customer's home and office locations. The carmaker will also take steps to educate the consumer on how to make an informed decision before they buy an EV.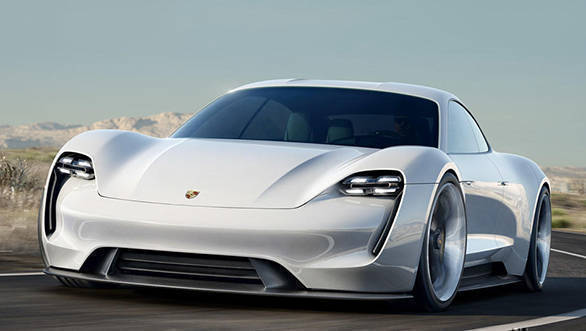 The 3.0-litre single-turbo V6 in the Cayenne Coupe produces 339PS and 450Nm of torque and is capable of doing a 0-100 kmph run in 5.7 seconds and has a top speed of 250kmph. The bigger 4.0-litre twin-turbo V8 Cayenne Coupe Turbo generates an impressive 548PS and 760Nm of torque. Porsche claims that this can touch 100kmph in 3.7s with a maximum speed of 286kmph. Prices of the Cayenne Coupe could start around the Rs 1.4 crore mark.
The Taycan EV meanwhile, will be the brand's first fully electric vehicle and will form the basis for Porsche's electric offensive in the coming years. The company's aim is to generate 50 per cent sales from electrified vehicles by 2025. The four-door coupe is aimed squarely at the Tesla Model S. The Porsche Taycan will make use of two permanently activated synchronous motors, positioned on both the axles that will generate 600PS of power. Porsche claims that the Taycan will have a range of close to 500km as measured in accordance with the New European Driving Cycle (NEDC). Further, in terms of performance, the Porsche Taycan can reach 100kmph in less than 3.5s and 200kmph in less than 12 seconds. In terms of pricing, the Taycan EV will be placed between the Panamera and Cayenne.
Also Read,
2019 Porsche Macan SUV launched in India – prices start at Rs 69.98 lakh
Breaking: Porsche Cayenne Coupe to be launched in India in the second half of 2019
Also see: India Exclusive | Porsche Taycan 4S | First Drive Review

Also Watch,
Also see: Porsche Cayenne turbo coupé | First Drive
Price (Ex-Delhi)
Starts Rs 1.19 Crore
Price (Ex-Delhi)
Starts Rs 1.35 Crore
Price (Ex-Delhi)
Starts Rs 69.98 Lakhs