Porsche Cayman GT4 RS launched at the Festival of Dreams
While the Porsche Cayman GT4 RS was launched in India in May 2022 at Rs 2.54 crore, the car was never really showcased in the country. Porsche finally showcased the car almost a year later at their 'Festival of Dreams'.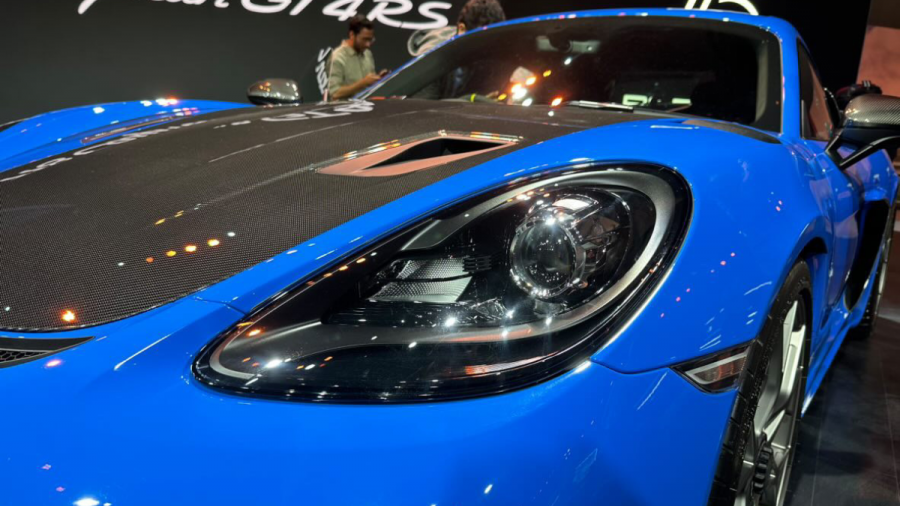 The 911 GT3 Cup-derived 4-litre naturally aspirated flat-6 petrol engine, which pushes out at 500PS and 450 Nm, is at the core of the tuned-up 718 Cayman GT4 RS. The engine has a maximum rev limit of 9,000 rpm and is mated to a new 7-speed PDK dual-clutch automatic gearbox.
The Porsche 718 Cayman GT4 RS accelerates from 0 to 100 kmph in 3.4 seconds, and then to 200 kmph in under 10.9 seconds. The car also features 380mm disc brakes in the back and 408mm disc brakes up front, all mounted on 20-inch forged aluminium wheels.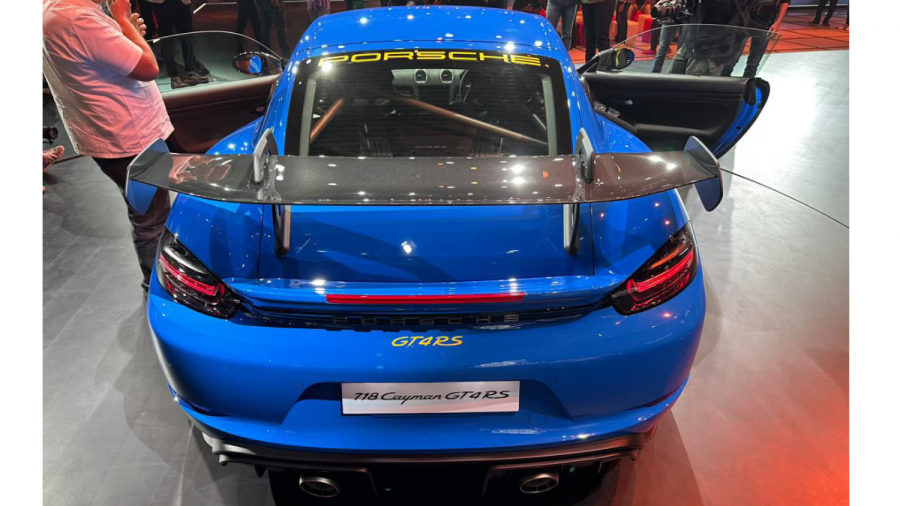 It includes a front diffuser that can be electrically adjusted, and its ride height is 30mm lower than that of a standard Cayman. Additionally, it includes RS-specific suspension settings and a chassis that has been tweaked for increased rigidity.
The interior of the GT4 RS resembles that of the normal Cayman. There are lightweight carpets, lightweight door panels and lightweight cloth door pulls rather than handles. And being an absolute track machine, the car still features an infotainment screen in front of the shifter.
The 'Festival of Dreams' is open to the public on January 26 and the event is free to attend. In addition, the German automaker is displaying the whole lineup.
Price (Ex-Delhi)
Starts Rs 1.05 Crore
Price (Ex-Delhi)
Starts Rs 86 Lakhs
Price (Ex-Delhi)
Starts Rs 1.38 Crore