Porsche buys 10% stake in EV supercar-maker Rimac
Porsche recently announced that they have taken a 10% stake in Croation EV component and supercar maker Rimac. The two companies will work in close collaboration through a development partnership. The deal will help Porsche speed up plans to develop electric drivetrains and cars.
C_Two
Rimac Automobili might be known for cars like the Concept One or the 2000PS C_Two that it showcased at the last Geneva Motor Show, but the company has a solid record outside of its own cars. This includes providing batteries for the forthcoming Aston Martin Valkyrie hypercar and powering the all-electric Jaguar E-Type Zero. Rimac also provides battery packs and other components to EV hypercar maker Koenigsegg.
Rimac Concept One
This deal will also provide Rimac with a strong foothold in the car industry, having the expertise and financial might of Porsche behind it. This will also help it stand out as trusted suplier of EV components, of which there are few at present and most aren't from within the auto ecosystem.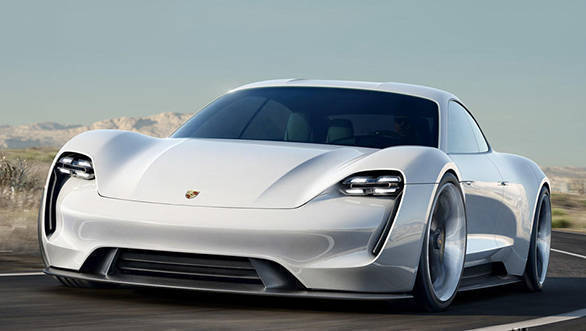 Porsche
Porsche recently showcased its first all-electric car, the Taycan. Porsche claims that the Taycan will have a range of close to 500km as measured in accordance with the New European Driving Cycle (NEDC). Further, in terms of performance, the Porsche Taycan can reach 100kmph in less than 3.5s and 200kmph in less than 12 seconds.