Pioneer unveils new India focussed products
Pioneer India has revealed a series of AV players, DVD players, speakers and sub-woofers that have been specifically designed for the Indian customer. The new systems come with what Pioneer calls TodorokiEQ technology. Pioneer takes its Indian customer base very seriously and has designed this equaliser technology after reportedly making its Japanese engineers listen to over 1,000 Indian songs. The result of this dedication is a claimed bass rich sound, bright and clear high tones and no compromise on vocal quality.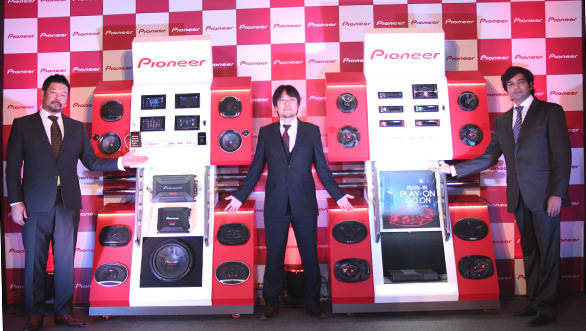 Pioneer has also introduced a new App Radio Mode USB and App Radio Live features which basically allow apps on the user's smartphone to be displayed and accessed via the touchscreen on the AV player. The new speakers have also been designed keeping in mind the difficult Indian conditions that include heat, dust and also moisture.
The new range includes eight AV players, nine CD and USB players, seven speakers and six sub-woofers. Prices range between Rs 1,200 and Rs 29,990.
Commenting on the occasion, Minoru Ogawa, managing director, Pioneer India Electronics Pvt Ltd said, "India has always been an important market for us. While most companies repackage their products for Indian consumers, Pioneer has made genuine efforts in studying the needs of Indian consumers and has then designed new models and features that cater to the requirements. Our India specific speakers, TS-C600IN and the new preset equalisation, TodorokiEQ, are few examples. A lot of research and resources were spent to develop these features."