Pictured: Street version of Erik Buell Racing 1190RS with a pillion seat and footpegs
A photo released by Erik Buell Racing (EBR) on its official Facebook page has stirred quite a buzz and debate among the fans. The controversial photo is of an EBR 1190RS, but this one has, unlike a typical EBR, a pillion seat and rear foot pegs.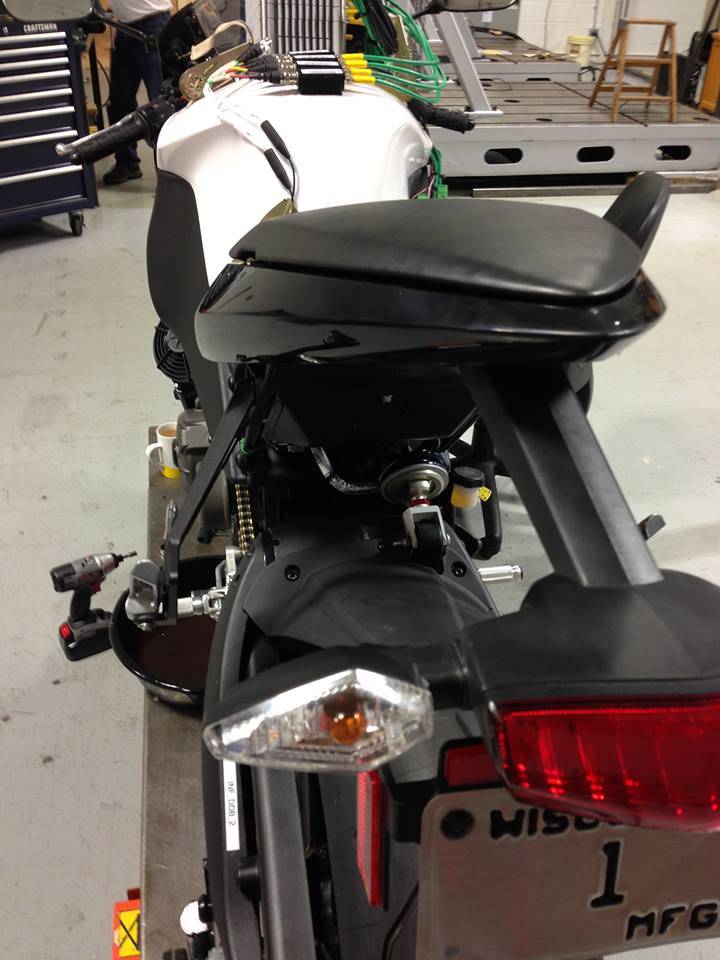 The photo of the two-seater EBR motorcycle released by the marque on its Facebook page
So why all the fuss? Since his exit from Harley-Davidson, Erik Buell has concentrated on the 1190RS racing motorcycle, which - while street legal - at $40,000 is a stretch for even the most ardent motorcyclist.
The EBR 1190RS
Recently, Indian two-wheeler company Hero MotoCorp, known for its cost-effective commuter bikes, purchased a little less than 50% stake in EBR with an investment of $25 million in the company. This has led to rumours that EBR could be planning street-ready models as well.
The involvement of Hero MotoCorp also indicated that EBR could be working on trimmed-down, less expensive versions of its track specific bike. This is being seen as a good set-up for EBR to push sales by developing a cache of more affordable and high-performance bikes for the streets.
While announcing the investment from the world's largest motorbike manufacturer Hero MotoCorp, EBR had teased three new models in addition to the $39,999 RS – the RX, SX and AX, which appear as "future models" on their website.
Speculations are rife that the model in the leaked photo could be the new '1190RX'.