Petrol and diesel prices hiked in India again, records highest ever in country's history
Fuel prices in India have gone up again. Nothing new, right? Well, the latest prices of non-branded petrol after the hike is Rs 79.99 per litre in Delhi and the same for diesel is Rs 72.07 per litre. This makes the latest fuel prices to be the highest ever recorded in the country. On Friday, the oil marketing companies increased the prices of petrol by 48 paise and that of diesel by 52 paise per litre in Delhi. The petrol prices have gone up by Rs 3.68 per litre while that of diesel is of Rs 4.25 per litre since August 1, 2018. Post the hike, petrol is priced at Rs 86.9 per litre in Mumbai while diesel is available at Rs 76 per litre.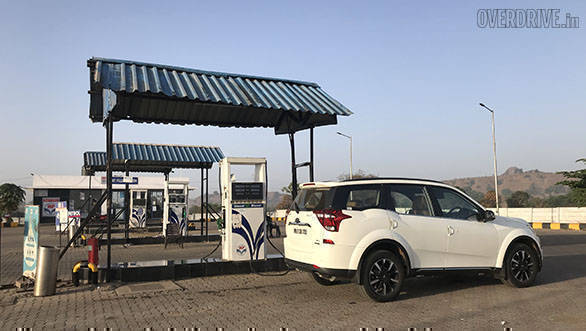 On May 28, the diesel rates touched Rs 69.31 per litre which was considerably higher than the previous. This was then updated on August 27th. Since then, every day saw a ride in the prices of fuel in India. It is said that the hike in fuel prices has encouraged the opposition parties to hold the Modi government responsible for mismanagement of prices. Finance Minister Arun Jaitley mentions that the international prices are volatile. He also did not comment anything on reducing the excise duty to counter the steep rise in the fuel prices.
As mentioned by ET, "The spike in rates is on account of exchange rate falling to a record Rs 71 to a dollar, depreciating by Rs 2.5 in a month. Also, crude oil prices have gained $7 a barrel in a fortnight. The present petrol and diesel prices in Bangalore are Rs 82.1 per litre and Rs 73.9 per litre while that in Chennai are Rs 82.6 per litre and Rs 75.6 per litre.
Source: ET Auto